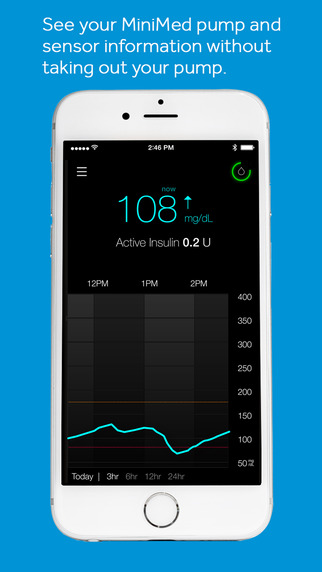 Global medical technology provider Medtronic has announced the U.S. commercial availability of MiniMed Connect, the first and only product to enable people with diabetes to discreetly and conveniently view their insulin pump and continuous glucose monitoring (CGM) information on a smartphone. The announcement reinforces Medtronic's vision to transform diabetes care by beyond insulin pumps and CGM devices and integrating leading consumer technologies, data and informatics to enable better therapy decision-making and care.
MiniMed Connect Overview
MiniMed Connect provides greater convenience for people with diabetes, greater peace of mind for their care partners, and more convenient access to diabetes data for healthcare teams. Key features include:
– People with diabetes can discreetly view their diabetes information on a smartphone app.
– MiniMed Connect also allows care partners to view and monitor this diabetes information via CareLink Personal, Medtronic's therapy management software. It delivers preset text notifications to care partners when the person with diabetes experiences sugar levels that go too high or too low or when an alarm on the pump isn't cleared.
– With patient permission, and as arranged with their healthcare providers, there can be convenient access to diabetes data in the CareLink reports.
MiniMed Connect is compatible with both the MiniMed® 530G system and the MiniMed® Revel(TM) system. The related smartphone app will initially be available with iOS devices. Medtronic is currently working with Samsung to develop an app for Android and optimized experiences on Samsung mobile devices. This is part of an overall strategic partnership between Medtronic and Samsung to explore and develop solutions that deliver greater convenience and discretion for people with diabetes and their care partners.
"Effective management of diabetes requires an engaged team of participants, and MiniMed Connect serves to inform and involve people with diabetes, their loved ones and their health care professionals," said Annette Bruls, President of the Diabetes Service and Solutions business at Medtronic. "Safe and secure sharing of critical diabetes data is an important step for Medtronic as we transform into a holistic diabetes management company."
To learn more, visit http://www.medtronicdiabetes.com/products/minimed-connect