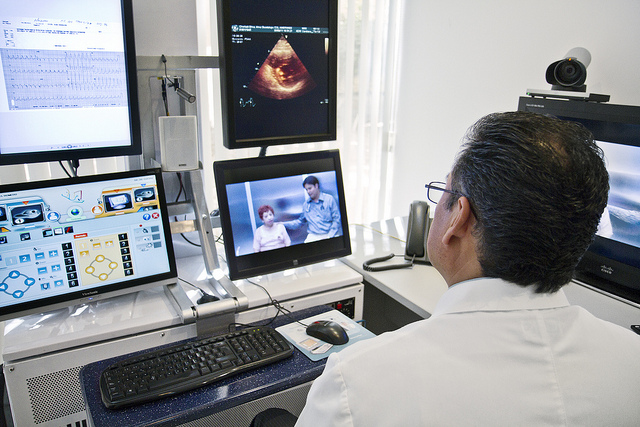 69 percent of veterans preferred telehealth visits over in-person followup visits for post surgery, according to a study published in JAMA Surgery, Reuters reports (Seaman, Reuters, 9/23). The project conducted by researchers from Tennessee Valley Healthcare System, Vanderbilt University and the Department of Veterans Affairs Medical Center in Nashville evaluated data collected between May 2014 and June 2014 from 23 veterans examines preferences of veterans with regard to telephone, video, and in-person postoperative visits. 
Prior research has focused on the role of telehealth in the management of chronic conditions, although more recent work has demonstrated a role for telehealth in the preoperative and postoperative care of general surgery patients. The aim of this project was to measure the quality of the visits and the preferences for postoperative general surgical care among veterans with regard to telephone, video, and in-person postoperative visits.
Key Findings
For the purpose of the study, each veteran participant was evaluated at 3 different visit settings:
– telephone visits (considered a telehealth visit)
– in-person visit 
-Video (also considered a telehealth visit)
Each type addressed general recovery, follow-up needs, wound care needs and complications. 
Overall, 69 percent of the veteran participants stated they preferred a telehealth visit over the traditional in-person visit. It is important to note that the veterans that did prefer telehealth visits lived much further away from the hospital than those who would prefer to just come in for the traditional in-person visit. The researchers concluded that no post-operation infections were missed during the video or telephone visits.
"These kinds of methods are really important in the climate we're in now," said lead author Dr. Michael Vella, of Vanderbilt University Medical Center in Nashville. "So I think anything you can do to save money, see more patients and improve access to care is really important. "I think (the study) challenges the paradigm that we need to see all patients back for visits"
Dr. Vella did warned that the study was small and stated they cannot determine if telehealth visits won't miss problems.