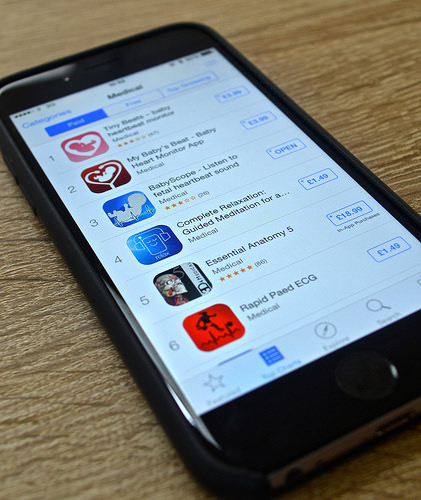 Research and Markets estimates that the mHealth market will account for nearly $18 Billion in 2016 alone. Despite barriers relating to regulation, patient acceptance and privacy concerns, estimates suggest further growth at a CAGR of 40% over the next 5 years. 
The mHealth (Mobile Healthcare) Ecosystem: 2015 – 2030 – Opportunities, Challenges, Strategies & Forecasts report presents an in – depth assessment of the global mHealth market. In addition to covering key market drivers, challenges, future roadmap, value chain analysis, deployment case studies, service/product strategies and strategic recommendations, the report also presents comprehensive forecasts for the mHealth market from 2015 till 2030. The forecasts and historical revenue figures are individually segmented for 5 individual submarkets, 29 use case categories, 5 ecosystem player categories, 6 geographical regions and 34 countries. 
Mobile network operators also view mHealth as a lucrative opportunity for the monetization of their mobile connectivity services as a growing proportion of their subscribers adopt healthcare centric wearables. Given that most operators have established themselves as reputable consumer brands, they are also eyeing on opportunities to offer services beyond simple connectivity. Many operators already offer branded or co-branded end-to-end mHealth solutions to their customer bases.
Key Findings
– Estimates suggest that mHealth centric wearable devices will account for over 130 Million unit shipments by the end of 2020. In order to gain valuable insights from the data generated by these devices, healthcare providers and other stakeholders are increasingly investing in Big Data and analytics technology
– Estimates suggest that Big Data and analytics technology investments in the healthcare sector will account for over $4 Billion by 2020, following a CAGR of over 14% between 2015 and 2020
– In a bid to reduce error rates and enhance patient monitoring, pharmaceutical companies are increasingly incorporating smartphone and tablet based monitoring apps in their clinical trials
– mHealth has the potential to dramatically reduce the costs of healthcare operations, while improving the quality of healthcare. Estimates suggest that by the end of 2016, mHealth could represent up to $340 Billion in annual healthcare cost savings worldwide.
As healthcare providers seek to maximize their patient outreach while minimizing costs, many view mobile healthcare (or mHealth) as the solution to improve healthcare cost – efficiency. mHealth refers to the usage of mobile communications technology & devices to enhance access to healthcare information, improve distribution of routine and emergency health services and provide diagnostic services.

Image credit: iOS Medical Apps on an iPhone 6