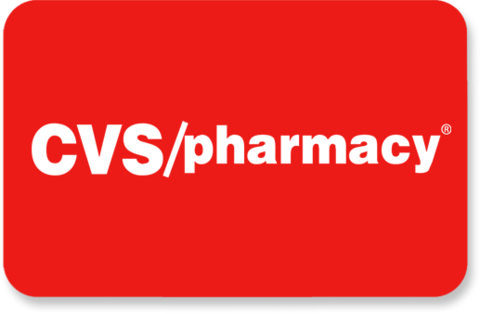 CVS Health has established new clinical affiliations with two leading health systems, St. Luke's University Health Network in Bethlehem, Pennsylvania and TriHealth in Cincinnati, Ohio. These affiliations will help enhance access to high-quality, affordable health care services for patients. Through these clinical affiliations, CVS Health will provide prescription and visit information to the participating health care organizations by enabling communication between our secured EHR systems, which will help enhance clinical care for patients. In addition, patients will continue to have access to clinical support, medication counseling, chronic disease monitoring and wellness programs at CVS/pharmacy stores and MinuteClinic, the retail medical clinic of CVS Health.
CVS/pharmacy currently has more than 7,800 retail pharmacy locations across the U.S. where CVS pharmacists provide counseling to patients to help them be adherent to their chronic disease medications. In addition,  nearly 1,000 MinuteClinic walk-in medical clinics available at CVS/pharmacy retail stores. Health care providers at participating affiliates will receive data on interventions conducted by CVS pharmacists to improve medication adherence for their patients. The affiliation also encourages collaboration between the health care providers and MinuteClinic providers to improve coordination of care for patients seen at MinuteClinic locations.
Through this collaboration, the affiliate organizations and MinuteClinic practitioners will also work together on planning strategies around chronic care and wellness. If more comprehensive care is needed, patients can follow up with their primary care provider and have access to affiliates' services as appropriate. For those patients who do not have regular access to health care, MinuteClinic provides information to help patients in finding a primary care physician and a greater opportunity for continuity of health care services.
MinuteClinic, CVS/pharmacy and the participating health systems will begin to work toward streamlining and enabling communication through their EHR systems. This will include the electronic sharing of messages and alerts from CVS/pharmacy to affiliates' physicians regarding medication non-adherence issues. In addition, MinuteClinic will electronically share patient visit summaries with the patient's primary care physician when they are part of an affiliate organization and with the patient's consent. MinuteClinic will continue its standard practice of sending patient visit summaries to primary care providers who are not affiliated with these participating health care organizations via fax or mail, with patient consent.
The new affiliations announced here bring the total number of clinical collaborations for CVS Health and MinuteClinic to more than 60 major health systems and health care providers across the country.