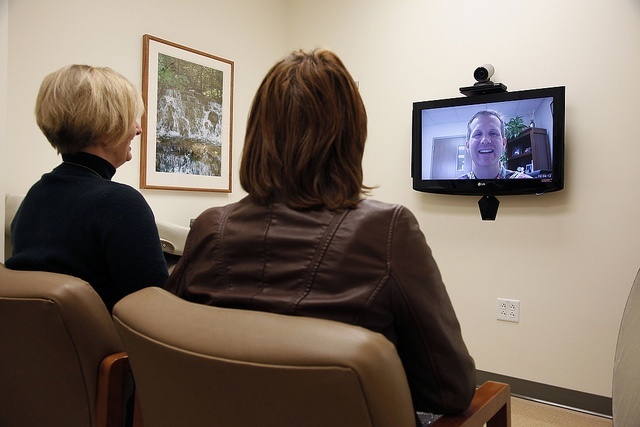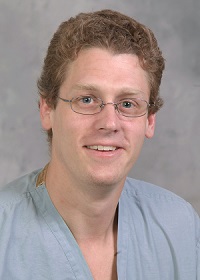 Telemedicine is about reaching out to patients in remote locations, but limited to videoconferencing between patients and health providers. It is similar to a face-to-face service with the exception that the patient and primary care provider are not physically together. Such efficient is limited in term of scope and only addresses the geographical challenge and scarcity of physician availability, a far cry from what CMS wanted for its Chronic Care Management Services (CMS) which would fundamentally change telemedicine as it is practiced.
CCM services bring the telemedicine definition to the next level – a quiet continuous monitoring and collaboration from all care services to the patient, given the ability to anticipate and engage in care issues. Such ability not only curbs care costs, it would also increase care provider bandwidth, giving them the ability to cover more patients with better efficiency. The challenge is not on the requirements part of CCM services, but the lack of an IT solution to really address all CMS guidelines, including its intent to enforce the concepts through the healthcare industry.
The New England Journal of Medicine has covered the major challenges from the new CCM guidelines, touching on all the major shortcomings in today healthcare IT offerings.  Healthcare providers recognized that the fee-for-service system, which restricts payments for primary care to office-based visits, is poorly designed to support the core activities of primary care, which involve substantial time outside office visits for tasks such as care coordination, patient communication, medication refills, and care provided electronically or by telephone.
The time has come for a paradigm shift to reengineer how we deliver care and manage our patients. To arrive at a new plateau requires rethinking the needs of our patients and how to meet these needs in an already resource constrained system. Unless we develop solutions that both integrate with and enhance the technologies currently available and those yet to be realized, we will not realize a return on health IT investment.
Huge Market Opportunity
According to the 2010 Census, the number of people older than 65 years was 40 million with increasing trends to 56 million in 2020 and not reaching a plateau until 2050 at 83.7 million.  With two-thirds of Medicare beneficiaries having two or more chronic conditions while one-third has more than three chronic conditions according to CMS data, putting the number of patients who qualify for CCM services at 15 million. This number is predicted to continue on an upward trend until 2050.
The World Health Organization (WHO) recognized the growing burden this trend in chronic disease places on the healthcare system and addressed the need for innovative solutions in their 2002 report. While the potential market is huge, in the billions of dollars yearly, healthcare organizations have been struggled to address the CMS guidelines with key requirements from CMS. We can no longer afford not to address the needs of patient with chronic medical conditions along with engaging them in their healthcare decisions.
The CMS guidelines are as follows:
– 24×7 access to clinical staff
– Patient care continuum
– Collaboration, coordination between primary care providers and other care services
– Electronic management of care transition among care providers
– Coordination between home and community care services
– Patient engagement
Here is how these guidelines are now being addressed:
The Patient-Centric Model
While each patient has a primary care provider who is responsible for CCM service, they are not confined to receiving care in a single practice or institution. The primary care provider assumes the role of care coordinator, but care is likely to be distributed between multiple care providers, often across different care locations. In a patient-centric care model, care services can come from any care providers – geographically and organizationally diverse, necessitating an accountable provider to coordinate and orchestrate high-quality care across multiple chronic conditions.
Secure Electronic Care Transition
CMS clearly states these CCM care plans must be electronically available at all times to all care providers who will be delivering care to these patients, not available by faxing, or scanning as patient data is currently shared. The chronic care management plan must be available to all healthcare providers who might take care of these patients 24×7. In addition, the primary care provider who assumes the care coordinator responsibility for a patient is expected to follow-up on the care delivered, additional needs of the patient and changes in chronic condition that may have been addressed by a healthcare professional remote to the patients' primary practice.
CMS neither authorizes how such a CCM system is designed nor enforces how efficient the implemented care service is. The monthly reimbursement limits the time and additional resources physicians are able to allocate for the development, implementation and daily operations of a CCM program in their practice. The manual implementation of a system that meets all of the requirements defined by the CMS will far exceed the reimbursement recovered. It is also likely to be inferior to one with some degree of automation coupled with messaging when a patient's condition changes or their chronic care management plan is accessed by other providers. Efficiency along with automated logging of time spent on care coordination are critical requirements for a service to be effective.
A CCM service solution must meet the requirements defined by CMS while integrating into the current operational structure of primary care practice and integrate with current health IT systems and manage the secure documentation flow.  It must also offer a built-in notification system to alert physicians to changes in patient status and/or access to the care plan while maintaining an efficient operation in clinics with a lower overhead and no need for additional infrastructure.
While CMS does not enforce the efficiency of a CCM care service, the monthly payment must represent an increase of revenue to care providers. Care providers cannot implement a new potential code while increasing its cost due to manual labor increase. So, efficiency must be part of the solution requirements.
The answer to CCM service would be a new healthcare application offering secure documentation flow, built-in notification and collaboration services to support a low cost, efficient operation for clinics.
The CCM application must address the following requirements:
– No disruption of existing services.
The application must operate and integrate seamlessly with any existing EHR so to not change provider workflow or disrupt current processes; defining a very stringent requirement to keep the existing EHR systems untouched and unchanged while allowing for this new service to co-exist.
– Secure electronic care transition with CCM care plan sharing.
Patients can engage with this new care service even when the service may not be contained within the same network as the primary care provider. Patients ultimately maintain control of what information and with whom this information is shared. The primary care provider is responsible for maintaining the CCM care plan, as well as the patient, and should expect any information shared will be used for a single care session and not beyond it. Although the CCM care plan is expected to contain the most up-to-date medication information, primary care providers are not interested in opening up their entire system to others, but instead need to maintain control and secure access while allowing for access to these protected documents.
– Automation, automation and automation.
Efficiency of the whole CCM service must be at the core so that primary care providers can enhance patient care without adding expense and resources to implement it. Consider a patient with Congestive Heart Failure (CHF) where continuous monitoring of weight is critical for early intervention and the avoidance of hospitalizations. To engage patient's in their care, they must be given a mechanism to report daily weight to their primary care provider. The primary care provider must have a solution where attention is given if the patient's condition so it not has exceeded a certain threshold. Automation is required so that primary care providers can be efficient and only given attention when attention is required. Automation must be in place so that no activities such as follow-up would be omitted.
– An EHR-agnostics solution.
Implementation of a CCM service must address the constraints of a non-homogeneous environment. Healthcare organizations and physician practices are not able to control the EHR environments when patients receive care outside of their primary practice. The requirement for electronic document exchange along with the expectation of the latest patient health data being contained in the CCM care plan goes beyond a static solution offered by a data duplicated HIE (Health Information Exchange) infrastructure.
– Visible value to a patient.  
A critical requirement for CMS reimbursement is a patient's opting into a CCM management program that includes an out-of-pocket monthly co-pay for the service of 8 dollars per month. A patient must see the value for CCM services which can be demonstrated through enhanced engagement, access to providers and the assurance that their condition is being overseen each month by their chronic care coordinator. Anticipation of an early intervention for potential problems along with the ability to inquire and receive feedback on their condition(s) brings added value to patients and their loved ones. This value can only be delivered if such a service can be developed in an efficient manner with a low cost of operating and a limited expansion of personal to bring it about.
– Documentation of discontinuous time spent on care coordination.
CMS requires at least 20 minutes are spent on care coordination activities each month in order to bill for this for patients enrolled in the program. Without a seamless component to log such activity, the efficiency of the overall process comes into question. A comprehensive CCM application must address the practice management side to account for and generate monthly reports of the CCM activities completed. 
Dr. Donald Voltz is a board-certified anesthesiologist, researcher, medical educator, and entrepreneur. With more than 15 years of experience in healthcare, Dr. Voltz has been involved with many facets of medicine. He has performed basic science and clinical research and has experience in the translation of ideas into viable medical systems and devices. 
Thanh Tran, CEO of Zoeticx, also contributed to this article.