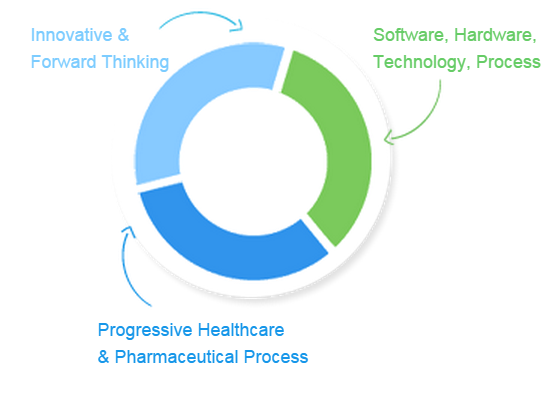 Bayer HealthCare has launched its own digital health accelerator program in Berlin, Germany called "Grants4Apps," selecting five digital health startups from around the globe that will advance their business ideas and technology in areas such as hormone tests, patient adherence, breathing patterns, clinical trials and vitamin deficiency. The selected five digital health startups will receive financial support of up to 50,000 Euro and will work out of the company's pharmaceutical division in Berlin. Over the next four months, the startups will work with Bayer executives and seasoned entrepreneurs 
Today, five digital health startups officially move into the "Grants4Apps Accelerator" at the headquarters of the company's pharmaceutical division in Berlin. Each of the startup companies will receive financial support of up to 50,000 Euro. With the support of Bayer executives and external experts, these companies will advance their projects in Bayer's "Accelerator" over the next four months.   
Bayer received more than 200 digital health related applications from 48 countries to participate in the "Grants4Apps Accelerator 2015" program. Applications fromEurope and the Americas were strongly represented, but there were also many applications from Asia, particularly from China. This year, Bayer employees were also encouraged to submit their own startup business ideas. Executives from Bayer HealthCare were involved in examining the applications, with judging criteria based on categories including company maturity, existing product prototypes and their team, as well as the applicant's fit to Bayer's areas of interest.
These year's class of startups come from five different countries and three continents. For the first time, two of the startup companies will also use the laboratory facilities in the Berlin Bayer HealthCare CoLaborator as they need further capacities to test their concepts in real life. The Bayer HealthCare CoLaborator is a global research incubator concept that offers young life sciences companies access to the Bayer expertise and the global research network, in addition to the ready to use laboratory and office infrastructure in the immediate vicinity of the company's own research facilities in San Francisco and Berlin.
Here is a look at Grants4Apps Accelerator 2015 class of digital health startups:
Serona (previously called Hack My Hormones, Inc.) 
Serona generates and tracks hormone data to enable precision medicine. The Serona platform offers accurate and accessible hormone testing and data management to researchers and healthcare professionals. Instead of the current status quo in women's health of treatment planning by trial and error, Serona empowers hundreds of millions of women on hormonal prescriptions (e.g., for fertility solutions, menopause symptoms) to seek customized solutions and track insights over time.
The company (Serona, a dba of Hack My Hormones, Inc.) was co-founded in 2014 by Heather Bowerman, a biomedical engineer from UC Berkeley and Harvard, ex-McKinsey consultant and former White House science and technology policy associate; and Brandy Houser, who holds a PhD fromHarvard in Immunology and previously managed Pfizer alliances for the Partners Healthcare System in Boston.
MediKeep OU from Estonia, Sendinaden 
MediKeep is a mobile app for your home medicine cabinet. It has an inventory option to list all medicines by scanning the bar-codes or searching from a database, viewing expiry dates and remaining quantities. MediKeep is also working as a pill-reminder, with notifications where the user can count down dosage from the inventory after every notification. Future development plans consist of making profile based suggestions for home medicine, conflicting drug alerts, simplified medicine information sheets and an option to view taken medicine and symptoms log. The mobile app is available in the iTunes and GooglePlay store.
The Estonian based team of MediKeep OU consists of two co-founders, author of the idea/designer Kerti Alev and Allan Kandmaa as iOS developer, as well as Mattias Linnap as android developer and Kaisa Kabin as project manager.
Viomedo UG from Germany
Sendinaden Limited focuses on 3D printed smart wearable devices that help city-dwellers build better habits by triggering flow states for learning and health. The company rides different trends including wearable enchanted devices, 3D printing as a new form of distributed manufacturing for customized, complex geometries and learning & health through flow states. In Asia, city-dwellers are faced with challenging environments that are both polluted and stressful. Sendinaden's first product, the Pattern Breathe Mask, improves health by changing breathing patterns. Customized to each user and up to 95% 3d-printed locally, the mask filters the air while measuring the user's breathing and giving real-time feedback. Better breathing means better living – the breath acts as the remote control to the body. Sendinaden is also exploring other customer needs including the diagnosis and treatment of sleep apnea and usage for drug delivery & pulmonary rehabilitation. The Pattern Breathe Mask will be available worldwide from January 2016.
Vitameter Inc. from Canada
ManThe Vitameter is a handheld device that analyzes users' vitamin levels from a single drop of blood with a user experience similar to glucometers. The intent is to expand to other biomarkers, providing users with the information needed to quantitatively understand and optimize their health. North Americans and Europeans have some sort of vitamin deficiency. Unfortunately, many are unaware of the condition, and those who supplement their diets with pills often take excessive amounts or not enough. Both excessive and deficient vitamin levels have been linked to diseases. Vitameter Inc. is based out of Waterloo, Canada, that was cofounded by Nirushan Udayakumar, James MacLean and Robert Green. James and Nirushan graduated from Waterloo's Nanotechnology engineering program while Robert graduated from Waterloo's Environment & Business program.