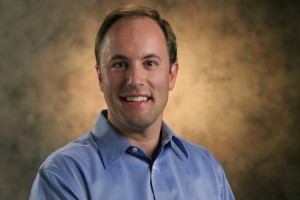 McKesson Ventures, the venture capital arm of McKesson Corporation, has appointed Dave Schulte as the new managing director, effective September 8, 2015. Schulte joins McKesson from Kaiser Permanente Ventures where he served as vice president and managing director. In his role at McKesson, Schulte will be responsible for co-leading the development and management of the McKesson Ventures portfolio alongside group leader Tom Rodgers.
McKesson Ventures, established in December 2014, has made minority investments in Carena, a telemedicine provider; Accolade, a concierge health care navigation and employee health engagement platform;PipelineRx, a technology and services platform company focused on telepharmacy, and Rock Health's seed fund, among others. The fundtargets companies that are both enabling and benefitting from disruptive changes affecting the health care industry, including increasing consumerism, emergence of alternate delivery models and the shift towards value based care.
Dave Schulte Background
Schulte has more than 17 years of experience as an investor and investment banker, partnering with entrepreneurs to grow innovative health care and technology businesses. He joined Kaiser Permanente Ventures in 2003 and helped build the investment program from $20M to $400M of assets under management. Schulte led Kaiser Permanente Ventures' investment team, whose IT and Digital Health investments include: Ginger.io, Health Catalyst, Ingenious Med, KitCheck, MetricStream, Omada Health, Proteus Digital Health, Validic, and Rock Health's seed fund. 
Prior to KP Ventures, Schulte was a software and health care investment banker at J.P. Morgan (Hambrecht & Quist), UBS, and Piper Jaffray. He is a graduate of St. John's University and earned a Master of Public Policy degree from Harvard University.