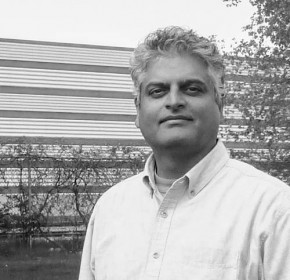 In the 80's there was a popular phrase in the IT space: "Nobody ever got fired for buying IBM." Buying IBM was a "safe bet" that wouldn't get questions or scrutiny from company leadership. The same today could be said about EMRs. Purchasing one of the "Big 3" EMR systems to meet federal requirements for incentive programs has been a no-brainer for the last decade.
However, now that meaningful use of those records by patients is necessary, many medical professionals are struggling with their EMRs to achieve new benchmarks and models of care. Across the country, healthcare personnel are finding – much to their surprise – that these systems are simply not equipped or optimized for value-based care. While EMRs have come a long way over the years to improve documentation and billing, they're still a long way off from being suitable for new models of care delivery, especially those that depend on patient engagement.
Why patient engagement matters
Earlier this year, HIMSS released its 26th Annual Leadership Survey. Nearly three-quarters (72 percent) of the 330 respondents indicated that consumer and patient considerations, such as patient engagement, satisfaction and quality of care would be the business issue that would most impact their organization over the course of the next two years.
"What I was really excited to see in this year's survey was patient engagement and quality of care really bubbling to the top across a number of our different questions," HIMSS Analytics Senior Research Director Jennifer Horowitz said at a press conference according to FierceHealthIT.
Consumer technology trends and health care reforms have fueled the idea that patients need to become active partners in their own health and well-being. However, many hospital administrators are discovering that they can't meet consumer expectations or patient engagement goals with EMRs alone. It's proved to be so problematic that CMS recently proposed adjusting its patient engagement requirements down from 5 percent to just a single patient for its next iteration of its meaningful use program. As you might imagine, patient advocates are none too pleased with this shift. After all, patient engagement in this digital era is supposed to move forward, not backward.
"We should all be working to get more patient views of their record, rather than less, so this is a dramatic pullback. It sends all the wrong signals to the health professional team," Michael Painter, senior program officer at the Robert Wood Johnson Foundation, explained to Medscape Medical News.
To achieve the new high bar of value-based care, patients need to feel empowered and become more involved in their own health decisions and outcomes. For decades, most patients had little or no involvement in their care considerations beyond taking medications and showing up for appointments. Today, doctors (and the systems they work in) are under increased pressure to meet quality and cost goals to get reimbursed. Patient participation is fast becoming an integral factor to balancing cost and outcomes. Patient-provider collaboration – centered on a shared understanding of treatment plans – must now become the new normal. Without that, reforms will amount to marginal improvements at best.
The decision for CMS to cut back on its patient engagement guidelines likely came from pressure from providers who in turn are struggling to make useful advances in patient participation. It's an unfortunate fact that EMRs simply aren't designed around patient engagement, and hospitals don't want to endure CMS penalties because their patients can't properly can't engage with their providers with software that's not designed for that purpose.
Why EMR patient portal technology isn't the answer
Another HIMSS Analytics study released this year showed that 71 percent of hospitals are using and expecting patient portal technology within their EMR systems to achieve patient engagement and meaningful use. "We don't really have a true patient engagement strategy, just a portal project," said one executive, for example. Patient portals, unfortunately, have become the "default" choice for patient engagement tools among providers and they simply don't meet the grade.
Naturally, hospital executives, after spending millions of dollars on their EMR implementations continue to believe that their EMRs will deliver effective engagement solutions. What they fail to realize is that documentation (or the patient record) is not the center of a participation strategy. The treatment plan is.
EMRs are essentially focused on executing a particular type of business function (coding and billing) that doesn't depend on patient participation. So they're not engineered to bring patients into their process. If we wanted consumers to engage in online payment for their health services, that function would be appropriately aligned, but bringing patient and providers together around a plan of care is at best a distant capability. That's why portals operate and feel transactional in nature. They're designed around complex architectures, workflows and user interfaces that have been optimized for coding and billing. The entire process of documenting the health record serves the primary purpose of coding those records for billing purposes. Pick up any healthcare administrative text book on billing and coding and you will find descriptions like this:
"The process of admitting, treating, discharging, and billing patient care services requires various departments to perform specific functions simultaneously. One function is to document all information regarding patient care services including the patient's condition, disease, injury, illness, or other reason for treatment. Designated personnel within each department are responsible for documenting patient care services in the patient's medical record. Patient care services are coded and charges are entered by specified personnel in various clinical departments and by the Health Information Management (HIM) Department."
The good news is that today there's an entirely new generation of innovators and solution providers developing highly effective systems and tool to address the opportunity for higher patient engagement. They are moving swiftly with a compelling vision of simplifying and supplementing the dominant EMR-based infrastructure with health applications designed for much higher patient-provider relationships. More importantly these lighter, cheaper, more flexible and more user-friendly systems are based on cloud-based and mobile technologies that reflect the way users prefer to interact and work. And they can get important jobs done at a fraction of the time and cost than relying on awkward systems that were not designed for patient participation in the first place. This new class of web-based and mobile-enabled tools are taking full advantage of consumer habits and best practices and delivering average engagement rates of 85%; which makes meaningful use stage 3 goals of 25% look like child's play.
The long-term answer to achieve patient engagement over the next 10 years will need to revolve around advanced platforms purpose built from the ground up around new care delivery models that focus patient-provider relationships on the plan of care. They will find identify and exploit new cooperative models of care that empower and bring patients into the equation to take a role in decision making, treatment actions and continuous feedback. Though the Federal push and multi-billion dollar investment into EMR adoption was a great – and necessary – start for mobilizing the U.S. healthcare industry into the digital era, these tools aren't the answer to everything and certainly not the avenue to the long-range goals needed to make effective patient participation a reality. There are plenty of clinical leaders with IT experience that openly admit that the first wave of EMR systems as a necessary nuisance to laying down the infrastructure, but would rather have better alternatives to support new models for care delivery. And the innovators and entrepreneurs are responding. In 2014 alone there was around $4.0B invested in U.S. healthcare startups. Some of that will inevitably build on or even displace the incumbents.
In the long run, it's clear that the health care system as a whole will be more successful in achieving value-based care with patients as active participants if the industry places bets on new innovators. Betting the industry's future prospects entirely on a generation of 30 year-old software platforms that couldn't anticipate reform or digital health when they were created is reckless. Patients and their care teams deserve better. In the 21st century, hospitals and health systems need to seek out and utilize a new generation of digital infrastructure that fosters new modes of care delivery that can improve care and drive down costs. While the EMR is not the centerpiece of that vision for the future, it will play a part of it.
James Dias is the Founder & CEO at Wellbe where he leads innovations program to empower people and providers with new tools to improve health. He is also the co-inventor of the Patient Guidance System.