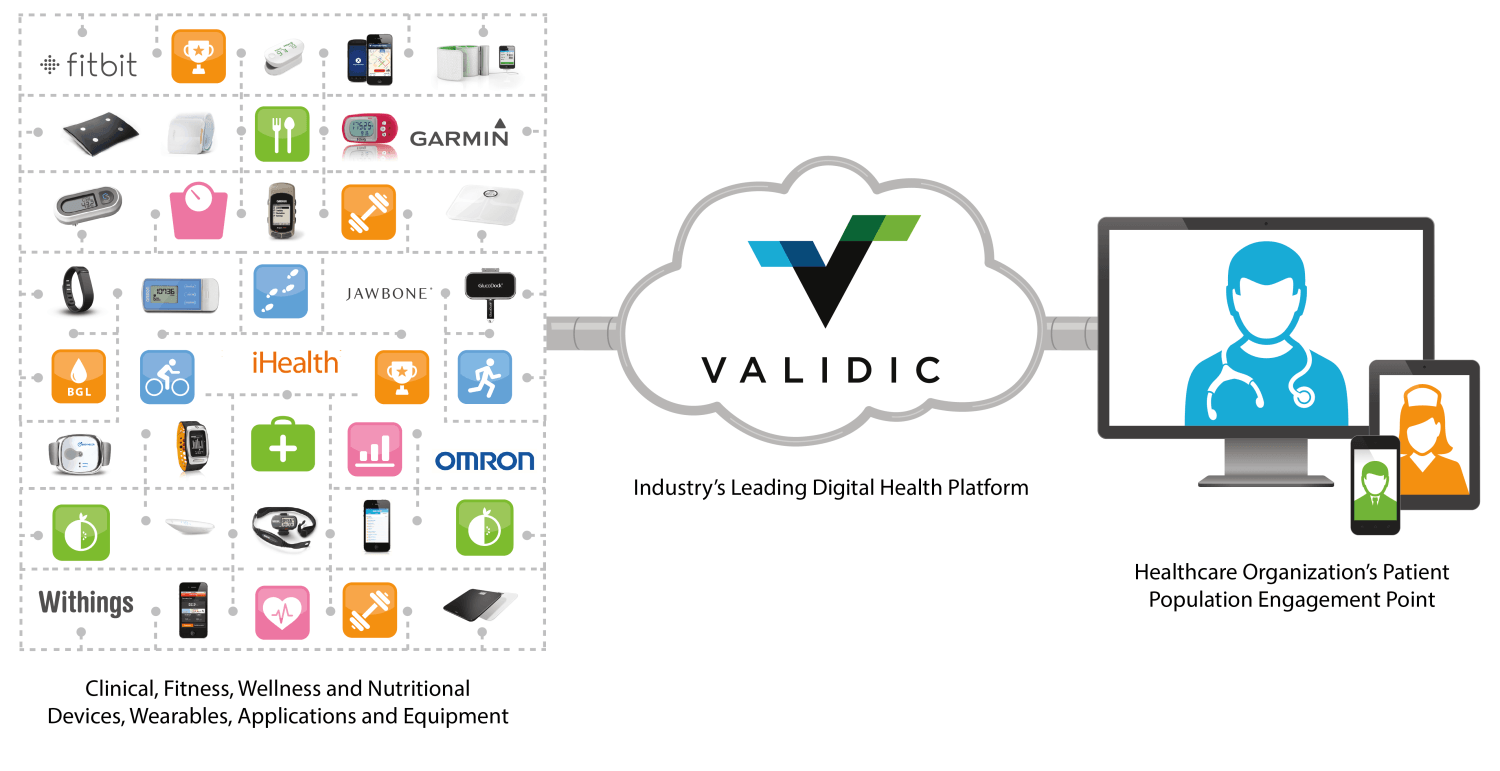 Medidata, a global provider of cloud-based solutions for clinical research in life sciences, and Validic, the healthcare industry's leading digital health platform, today announced a partnership to propel connectivity and innovation in clinical research by expanding access to patient-generated data from a broad range of consumer and medical grade mobile health (mHealth) devices and apps.
Medidata, Validic Integration Details
By integrating Validic's digital health platform with the Medidata Clinical Cloud®, Medidata and Validic are providing the technology infrastructure needed to transform clinical trials through the use of patient-generated data that is secure, regulatory-compliant and actionable.
The integration significantly increases the breadth of mHealth tools that can be used to support clinical research, giving trial sponsors greater flexibility to select sensors, wearables and apps based on specific study endpoints and patient needs. Data generated by the more than 175 devices and apps in the Validic ecosystem—including those from Garmin, Fitbit, Jawbone, Withings and others—can now be integrated into the Medidata platform. Once data is transferred through the secure, regulatory-compliant environments of Validic's platform and the Medidata Clinical Cloud, patient data from the mHealth tools is then mapped to the clinical record and unified with traditional clinical measures.
"Our partnership with Validic is a big step toward realizing the potential of mobile health in clinical research because it offers life sciences organizations the flexibility to select the mHealth tools that provide the most clinically meaningful information for specific patient populations. We're excited to be working alongside a like-minded company that is using technology to transform the way stakeholders across the healthcare industry collaborate and innovate," said Glen de Vries, Medidata's president in a statement. 
Validic's innovative, scalable and FDA Class I Medical Device Data System (MDDS) delivers standardized and HIPAA-compliant patient health data from best-in-class consumer and medical grade devices and apps. Medidata's cloud-based infrastructure gathers patient data from these mHealth tools and integrates it with other traditional data collected in studies, including lab information, clinician-entered vital signs and adverse events. The Medidata platform is currently enabling top life sciences companies to conduct sophisticated Phase I–IV mHealth clinical trials worldwide.
Since launching in 2010, Validic has grown its client reach to over 160 million lives in 47 countries and now integrates over 175 fitness and clinical devices and applications. Some of the integration partners announced over the last year have been Adidas, Omron, Misfit, A&D Medical, Qardio, Fitlinxx and LifeFitness. The company recently announced an integration to Apple HealthKit in April.