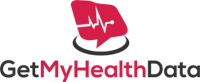 For patients, accessing their health information online is often a confusing and down right painful process. Sadly, few patients know what to ask for or what information should be available to them, and not nearly enough health care organizations are equipped to meet their requests.
To change that, a coalition of patient advocates today has launched the Get My Health Data Campaign to support patients in asking for, getting and effectively using their digital health data. 
Campaign Overview
The campaign has three goals:
1. give consumers the information and tools they need to ask for and use their digital health data
2. identify and promote innovative apps and tools that help consumers securely compile, store and use their health data
3. promote a culture in which consumer access to data is the rule, rather than the exception
"Over the past five years, doctors and hospitals have widely adopted electronic health records. We've declared July 4th 'Data Independence Day' because we believe now is the moment when patient demand for their digital health information can flip health care into the open position. Let's work together to make it practical for people to ask for, share and use their own health data," added Farzad Mostashari, MD, ScM, former U.S. National Coordinator for Health Information Technology.
What Can Patients Do With Their Digital Health Data?
As Patients
– Maintain a list of allergies, medications, and/or diagnoses to share with a new doctor
– Access and share prior test and/or laboratory results when managing your health or seeking a second opinion
– Download an app on your smartphone to monitor and track vital indicators (heart rate, glucose levels, etc.) to manage chronic health condition
As Caregivers
– Pull up a child's vaccination records from a home computer and send them to schools, summer camps, and sports programs
– Easily look up an elderly parent's treatment plan and coordinate the care they receive from multiple doctors
"Too often there are gaps between policy intentions and implementation realities for patients and their families," said Rebecca Coelius, MD, director of health at Code for America. "We've seen that this gap also causes challenges in accessing health data. Code for America has collaboratively built the Vocatus tool to be a simple and free way for patients or their proxies to request medical records, capture whether that request was successful and provide a feedback loop to health care institutions, the public and government agencies as part of the Get My Health Data Campaign."
For more information about the new campaign, including information on how to be successful in requesting data, what to request, patients' rights to data, resources for providers, visit www.GetMyHealthData.org.