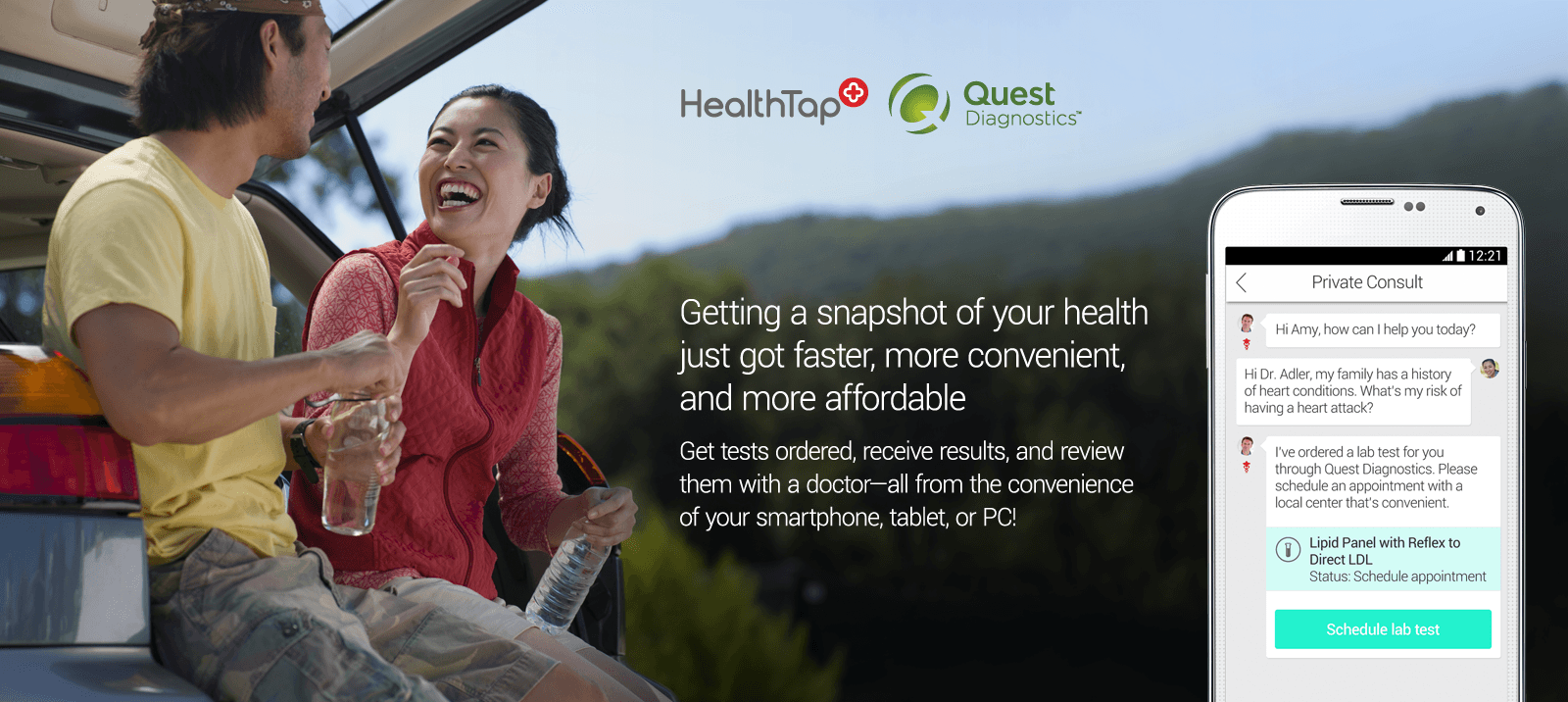 HealthTap, the world's largest, most trusted digital health hub and Quest Diagnostics has announced a collaboration that will enable doctors to order diagnostic testing services for patients through HealthTap's comprehensive virtual care platform. The partnership between a major national medical laboratory provider and an end-to-end virtual care company, which will enable doctors and consumers to access a broad range of diagnostic service options to help care for patients in a virtual setting.
Collaboration Details
Through the collaboration, HealthTap's network of doctors will be able to seamlessly order laboratory testing for patients who seek virtual consults via HealthTap. Doctors will have access to Quest's network of medical and scientific experts and comprehensive menu of diagnostic test services, including commonly ordered laboratory tests ranging from diabetes screening, cardiovascular risk assessment, hepatitis C screening, and tests for many other critical health conditions.
Diagnostic tests can improve consumers' ability to manage their health and well-being, and enable providers and consumers to engage in proactive and reactive care. A survey of physicians across the U.S. found that the average doctor wait-time is 18 ½ days, and multiple in-person doctor appointments may be necessary in some cases before testing can be ordered and interpreted.
Through the collaboration with HealthTap and Quest:
– A patient and a doctor can connect instantly, 24/7, from any mobile device or web connection and, if medically indicated, expect the physician to order a diagnostic immediately.
– Routine tests can be done quickly after a patient visits one of Quest's patient service centers, the largest network of its kind in the United States.
– Ordering doctors can view the results directly via HealthTap's secure platform, help patients interpret their results, and provide appropriate medical advice, treatment, and prescriptions at a much faster pace, improving patient care and outcomes.
– Patients may also view the results from the convenience of their mobile device or personal computer via HealthTap's secure platform or the MyQuest™ app.
For more information on how to get started with HealthTap and connect with a doctor about diagnostic testing, visit healthtap.com/labtests or download the app for free from the Google Play and Apple App Store.