StartUp Health, a global entrepreneurship development company for Healthcare Transformers has announced the addition of 12 new digital health startups to its global portfolio, bringing the total to 102 companies. 
The newest addition of 6 companies represent a diverse range of subsectors (from telemedicine and patient engagement to wellness, nutrition and diagnostics) and locations including Dubai, UAE, Tel Aviv, Israel, Austin, TX, Boston, MA and New York, NY. 
The newest portfolio companies present solutions to a broad range of modern health issues including access to care and aging with vitality and hail from countries including Sweden and Turkey and states across the US from Florida and New York to Mississippi and New Mexico. 
Other key stats as of June 2015 include:
– Total Companies: 102
– Total Raised to Date: $200M+
– Countries Represented: 10 (Brazil, Canada, India, Ireland, Israel, Spain, Sweden, Turkey, UAE, United States)
– International Companies: 17%
– Physician/Practitioner Founders: 44%
– Serial Entrepreneurs: 33%
– Women Founders: 33%
– Seed Accelerator Grads: 20%
– Total Acquisitions: 4 (Gritness by Under Armour in May 2015, Basis Science by Intel in 2014, Avado by WebMD in 2013, Arpeggi by Gene by Gene in 2013)
New Healthcare Transformers
Without further ado, here is the latest addition to the StartUp Health Academy: 
BioClaim – Patented Biometric Health Care Fraud Solution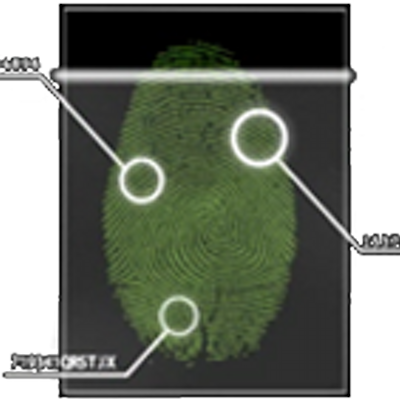 Cofounders Phil Homburger and Scott Kimmel are saving payors from spending billions on fraudulent medical claims each year. BioClaim connects providers' front desks to the payor in real time and is integrated into EMRs to protect patients and hospitals from medical identity theft.
BreathResearch – Cardiorespiratory Testing Platform; Anytime, Anywhere
Founder Nirinjan Yee is passionate about consumers having a healthy heart and lungs. Her BreathResearch technology uses a headset to test and track cardiorespiratory fitness anytime, anywhere without the need for large and expensive cardiopulminary equipment.
Dotri – Reimagining Physical Therapy Delivery
Dotri is committed to engaging and managing physical therapy patients in the comfort of their own homes. Cofounders Rohan Loveland, PhD, Maria Schneider, Prashant Jain, PhD, and Alex MacDonnell developed a platform that utilizes mobile sensors to record EMG biofeedback and track the details and results of remote physical therapy sessions.
HealthTour – Making Medical Trips Safe and Easy
An international hub for medical tourism, HealthTour's Paramount Medical is for patients who need better access to care abroad. Cofounders Kursat Ozel and Eser Yogurtcu have signed over 50 clinics to their service and offer clients convenient packages with service bundles.
Jojnts – Evidence Based Digital Therapy for Your Joints
Jojnts is changing the face of osteoarthritis treatment through evidence based digital therapy.Cofounders Jakob Dahlberg, Leif Dahlberg and Carina Thorstensson, MD have tested their monitoring and treatment platform on over 40,000 patients with 85% of users feeling substantially better after the 6 week program.
MedXCom – Bringing Night Call Technology Into the 21st Century
Cofounders Henry Kane, Annette Nusbaum, MD, Michael Nusbaum, MD and Michael Rothkopf, MD are creating an improved night call communications platform. For physicians, by physicians, MedXCom is a hybrid voice and text alternative to traditional live operator night call.
Pregistry – Ensuring Safe Pregnancies Through Data
Pregistry is on a mission to protect women by assessing the safety of prescription medications and vaccines used during pregnancy and lactation. Cofounders Diego Wyszynski and Kristine Shields are using their extensive pharmaceutical experience to provide pharma companies authoritative information about the safety of their products.
PsyInnovations – Mental Healthcare Made Accessible
Cofounders Ritvik Singh, Navya Singh, PhD and Stan Miroshnikov have a goal to improve the daily lives of patients suffering from stress and anxiety. PsyInnovation's wayForward was developed in part by a clinical psychologist and provides algorithmbased therapy and a live therapist at a fraction of the cost of traditional treatment.
Room2Care – Shared Senior Living for Affordable Senior Care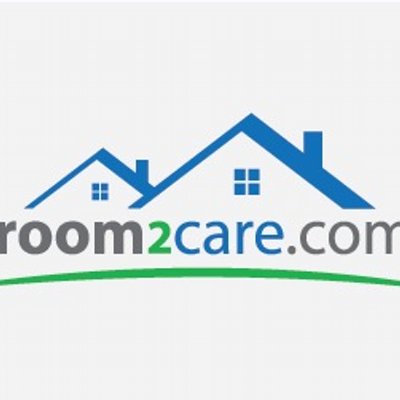 Room2Care is out to transform the senior care market. Cofounders Todd Florin, MD and Richard Ashenoff II provide an online marketplace that enables intergenerational living for aging patients. Through shared senior care, Room2Care is less than half the cost of traditional facilities and allows for greater independence of users.
Skindroid – Intelligent Skin Biosensors for Wearables


Cofounders Somair Riaz, MD and Winston Capel, MD are bringing a new generation of wearable to athletes and health consumers. With backgrounds in neurosurgery and software development, their team is using biosensors to detect and measure biomolecules from users' skin for advanced warning of electrolyte depletion or muscle breakdown.
Stethos – Digitally Integrated Stethoscope
Smart stethoscope Stethos brings high quality diagnostics and teaching tools to to providers. Cofounders Joseph Habbouse, MD, Aman Aminzay, MD and Jason Simeral are using their medical and entrepreneurship experience to build a stethoscope with superior sound fidelity and seamless integration into EMR systems.
Virtual Viewbox – Medical Collaboration & Interoperability Platform
Serial entrepreneur Douglas Smith, MD is on a mission to foster collaboration between medical providers and medicolegal attorneys. His workspace allows both parties to legally access electronic medical records for collaborating on treatment plans and networking with other medical and legal professionals.