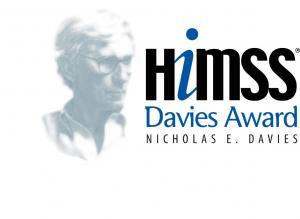 Grove Medical Associates of Auburn, Mass., has been named a 2015 HIMSS Ambulatory Davies Award recipient. Since 1994, the HIMSS Nicholas E.Davies Award of Excellence has recognized outstanding achievement of organizations that have utilized health information technology to substantially improve patient outcomes while achieving return on investment. The Davies Awards program promotes electronic health record-enabled improvement in patient outcomes through sharing of case studies and lessons learned across a wide range of efforts, including implementation strategies, workflow design, best practice development and adherence, and patient engagement that have improved ambulatory care outcomes for patients.
Grove Medical Associates, P.C., (GMA), is an internal medicine practice serving Worcester County in Massachusetts and is affiliated with the Central Massachusetts Independent Physicians Association (CMIPA). GMAs four Board Certified Internal Medicine physicians, a Physician's Assistant, a Certified Nutritionist, registered nurses, medical assistants and administrative support staff serves a diverse patient population of over 6,500 people. GMA submitted four case studies detailing their use of health information to improve their patients adherence to care plans, analyze data to improve workflow, and improve revenue, all of which lead to improved patient outcomes.
"As the Centers for Medicare and Medicaid Services and private payers transition to payment for value reimbursement models, small ambulatory practices often struggle to meet compliance requirements while improving care quality," said Jonathan French, Director of Quality and Patient Safety at HIMSS. "Grove Medical Associates leveraged the data generated by information technology to demonstrate to providers that adherence to EHR-enabled best practice protocols resulted in better care. GMA interfaces to access hospital data to track patient outcomes and utilizes dashboards throughout their practice to track best practice adherence. The alignment of technology, people, and process at Grove Medical Associates has resulted in improved care for their patients.  The Davies Committee and HIMSS congratulate the team members of Grove Medical Associates on improving the health outcomes of their patient population through the effective use of health IT."
Grove Medical Associates will be recognized at the 2016 Annual HIMSS Conference & Exhibition, February 29–March 4, 2016 in Las Vegas, NV.  For more information on applying for the HIMSS Davies Awards of Excellence, visit the HIMSS Davies Award website.  The 2015 Davies submission cycle will be open from Jan. 1 – July 1, 2015.