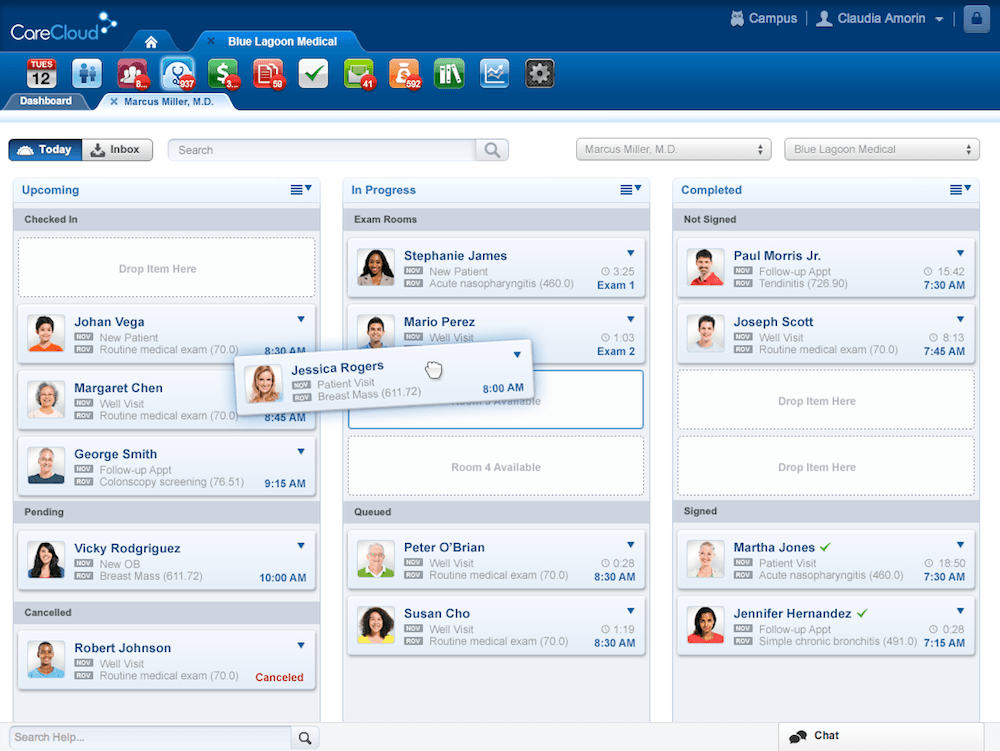 Cloud-based practice management EHR provider CareCloud has raised $15M in additional funding from its investors to help accelerate product innovation and operations. Additionally, the company has appointed Ken Comée, a proven leader of enterprise cloud technology businesses, as its new Chief Executive Officer, replacing Albert Santalo who will remain at CareCloud as Chairman and Chief Strategy Officer.
During the past three years, Comée has served as a Board member and operational advisor for CareCloud. As CEO of Cast Iron Systems, he grew the company into the #1 brand in cloud integration, leading to its strategic acquisition by IBM. Most recently, he was CEO of PowerReviews, a leader in product ratings and reviews, and oversaw the scaling of its operations and fast growth in the market.
The company's investments follow the achievement of record contract values in the first quarter of 2015 – driven by increased demand from large medical groups replacing legacy systems. CareCloud signed seven of its largest deals to date in Q1, as average contract value tripled over the prior year. Among the nearly 50 new clients to select the CareCloud platform in Q1 was a large, multispecialty urgent care group practice with locations across the Southwest.
Last year, the company raised $25.5M in venture debt from Hercules Technology Growth Capital. To date, the company has raised a total of $76.9M in funding.