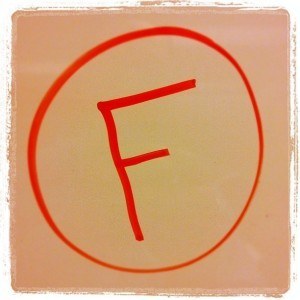 A national physician survey of nearly 3,000 physicians who use the Epocrates medical reference app reveal that 95% of physicians have experienced a delay or difficulty delivering medical care because patients' health records were not easily accessible or shared. The Epocrates study, prepared by athenahealth finds only 14% of physicians can actually access electronic health information across all care settings. Given the nearly unanimous frustration over the lack of helathcare interoperability across the care continuum, 61% of physicians gave the health care industry a failing grade (D or F) for achieving interoperability. Only 14% gave it a B or higher.
Jonathan Bush, CEO of athenahealth

"This survey confirms what we hear anecdotally from providers every day—in health care, we can capture and store data electronically, but we fail miserably at sharing it across the care continuum," said Jonathan Bush, CEO of athenahealth.

"Like the providers we serve, we at athenahealth believe in patient-centered information exchange; meaning, a patient's health information should follow them to every care setting, no matter the EHR system in place. Being interoperable on paper or via system certification alone isn't good enough; vendors must take measures to advance actual interoperation activity across health care."
 Other key findings from the report include: 
– Barriers to Information Flow: The vast majority of physicians (87 percent) identified EHR technical shortcomings as the leading barrier to interoperation; obstacles established by EHR vendors and by hospital/health systems were also highly cited
– Access is Crucial: 79 percent of physicians ranked the ability to access relevant patient data from other EHR systems as "very important;" and equal in importance to both security and privacy of patient data, and patient engagement.
– Poor Information Flow Everywhere:  information flow happens during transitions at every point in the care continuum. Even when physicians practice within the same organization, only 44 percent report they can share patient information.
– Inaccurate or Incomplete Data: Physicians rated medication lists as the information that is most often inaccurate when coming from another health care organization, followed by lab and imaging results.
Commonwell Services
As a commitment to healthcare interoperability, athenahealth announced this week  that it has made CommonWell services available to its entire client base of more than 62k health care providers nationwide. athenahealth's cloud based Because of its EHR model makes it the sole CommonWell member with the ability to enable instant access to CommonWell's interoperability services. 
In a recent interview with Clinical Innovation+ Technology at HIMSS15, Bush offered harsh criticism of the MU program stating:
 "Fifth graders could do it. Meaningful Use is a big, fat joke. It's actively unproductive and harmful. It created monopoly power. It was an unbelievably bad idea"