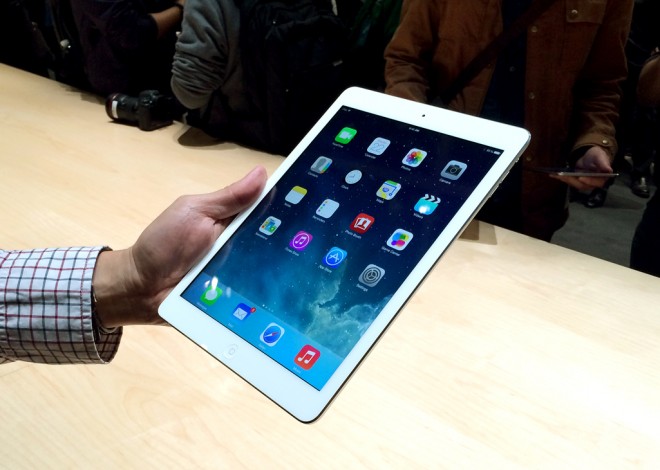 74 percent of hospitals that use tablets or other mobile devices to collect information from patients are more efficient than those that don't, according to a new report by Ricoh. The report reveals more than half (54 percent) say patients are less anxious during hospital visits when healthcare providers use tablets or other mobile devices to perform data collection. 
These are among the findings of an online survey conducted by Harris Poll of more than 2,000 adults in the United States on behalf of Ricoh Americas Corporation. The focus was information mobility in American hospitals, the ability to efficiently move information among clinical and administrative workers regardless of whether it's paper-based or digital. 
Conducted by Harris Poll on behalf of Ricoh Americas Corporation online within the United States between February 18-20, 2015 among 2,053 adults aged 18 and over finds:
– Hospitals are drowning in paperwork, which cuts into the time healthcare workers are able to spend with patients (77 percent said this).
– Hospital patients feel more connected to healthcare providers who don't spend a lot of time on paperwork during visits (79 percent).
– They would rather search treatments on the Internet for non-life threatening medical issues than deal with hospital paperwork to see a healthcare professional (60 percent).
The same research documented the benefits of reducing paperwork and digitizing hospital workflows:
– Nearly 9 in 10 (85 percent) respondents said they would feel more comfortableabout a hospital's quality of care knowing it is using the latest technology. 
– More than 9 in 10 U.S. adults (92 percent) support hospitals spending money on technology to allow healthcare workers to spend more time with patients. 
– More than 8 in 10 said that with the increased use of information management technology, hospital visits are more efficient (85 percent) andhospital admission and discharge processes go much faster (83 percent).
"Everyone knows that paperwork can be inefficient and that electronic health records are a major goal of healthcare technology initiatives," said Ron Nielson, Vice President, Ricoh Healthcare, Ricoh Americas Corporation. "But this survey goes further, revealing that patients react viscerally to the red tape they encounter in hospitals. We need to do better now, and we can."