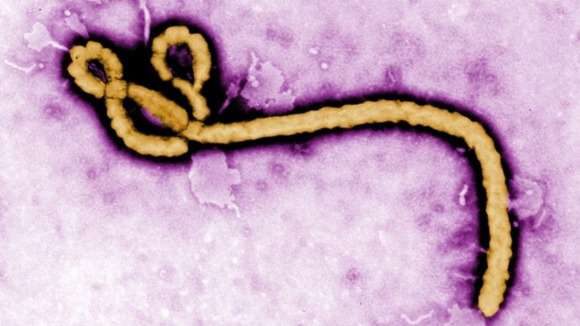 The Centers for Disease Control and Prevention (CDC) will soon launch an Ebola mobile app that provides intuitive coaching to clinicians on CDC's guidelines for proper use of personal protective equipment (PPE) to prevent transmission of Ebola. 
Powered by 22otters' innovative, speech-enabled and animated, step-by-step mobile coaching technology, will allow healthcare workers to access easy-to-follow directions for putting on (donning) and removing (doffing) PPE and a powered air purifying respirator (PAPR) to ensure that they are following the latest CDC guidelines to prevent transmission of Ebola (for an example of the app's coaching visit http://www.22otters.com/video/ppevid.mp4). Following the initial Ebola app release, 22otters will release a variant of the app allowing training progress tracking and content modules customized for providers. 
The recent transmission of Ebola to nurses underscores the need to ensure that all healthcare workers have immediate access to these guidelines. Just wearing protective gear, which consists of a gown, mask, gloves, face shield and booties, may not be enough. Contamination can occur if a healthcare worker does not don or doff these items safely. Even when hospitals offer ongoing training, it can be difficult to remember all the details when confronted with a patient who might have a life-threatening infectious disease. The CDC app powered by 22otters is designed to provide needed just-in-time (JIT) training that can be reviewed in just a few minutes.
CDC will make this content available in the coming weeks. 22otters will preview the app that will be available at the iTunes and Google Play stores for the first time at HIMSS15 in the Nuance Communication Booth #1831 in the South Hall on Tuesday afternoon, April 14th, and will also be expanding a list of potential Beta testers. CDC will promote the availability of the free app through its various communication channels.
"This app allows healthcare workers to receive real-time CDC training on personal protective equipment right from their mobile devices," says Abbigail Tumpey, associate director for communications science for CDC's Division of Healthcare Quality Promotion. "The Ebola outbreak has highlighted the need to increase training in infection control, including proper use of personal protective equipment, to ensure all healthcare workers are safe while providing care."
 Starting in May, training leaders at hospitals can also use the 22otters version of this app to encourage and monitor staff training by registering to see progress on a free dashboard.  This version also includes a comprehension quiz to facilitate monitoring the training status for priority personnel, and the ability to push refreshers to mobile devices at specified times and frequency or provide customized content such as proper specimen handling or hospital discharge preparation.