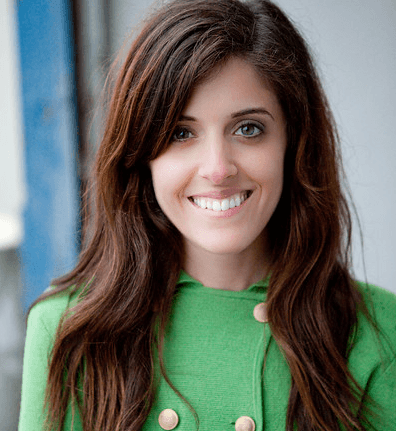 Are women workers valued in the healthcare? Not enough, apparently. Rock Health's latest report: The State of Women in Healthcare points to some sobering, and perhaps, surprising statistics about women working in today's healthcare industry.
The report, which surveyed more than 400 women across the healthcare sector (including entrepreneurs, investors, industry executives, and healthcare professionals), revealed that women make 80 percent of the personal health decisions for their families, yet their professional presence at the top of the healthcare industry remains sparse.
Women make up 78 percent of the healthcare workforce, yet only represent 6 percent of the digital health CEOs that were funded in 2014, 34 percent of the executives at the Top 100 hospitals, 27 percent of board members at Top 100 hospitals, and 21 percent of board executives at Fortune 500 healthcare companies.
To explore the report's findings further, we turned to Rock Health's Halle Tecco, founder and managing director, to learn why exploring gender diversity in the workplace is so important:
Q
Thee findings of the report point to a juxtaposition that exists in healthcare when it comes to women. Although women are the primary decision makers when it comes to their family's health, there are still far fewer women at the helm of healthcare organizations.  It seems surprising in this day and age. Were the finding surprising to you?
Women are underrepresented in leadership positions across business and technology, but I do find it especially disappointing in healthcare. Women make up the majority of the workforce in healthcare, as well as serving as the chief decision-makers for healthcare decisions for the family.
Q
One of the most disturbing findings was that 50 percent of women have adopted male behaviors to advance their careers. Sadly, we know this is not just narrowed to the healthcare industry, but how do you think this false sense of assimilation impacts the way women influence the industry? And is this part of the problem perhaps as to why women are still undervalued here? Perhaps, they are not showing their true strengths and what they can bring to the table?
There's such an emphasis on what women can and should be doing differently. But this needs to be balanced with what organizations can do differently. The burden of leadership diversity can't fall solely on women. There are major systemic problems that we all must address in order to achieve gender parity.
Q
What do you think the male response will be to these findings, particularly that women are perceived as more competent while men perceive themselves as more competent?
Men that I've spoken to about this, mostly in our portfolio companies, understand that there's an issue. They are eager to do it differently as they build their companies. They've all worked with women and know the value of diversity to culture, creativity, and innovation. Stride Health for instance has 50 percent women on their team. And at Mango Health, minorities actually make up the majority (white males make up just 20 percent of the company).
Q
One of the toughest, yet not surprising findings to swallow, perhaps, is that women with children make 20 percent less than women without children.  Female managers who have children are also perceived as less confident.  We don't seem to have these same negative consequences for men with families.  How do we even begin to think about changing that perspective?
I think a tangible change organizations can make is creating an equal parental leave policy for all parents regardless of gender or sexual orientation. Set an expectation that any parent bringing a child into their home (whether through birth, surrogacy, or adoption) deserves time at home with that new child.
Q
One of the biggest hurdles women still face in the workplace is lack of mentorship. Since women in leadership positions are in the minority, is this suggesting that women should try to foster those mentorship relationships with men more?
It's not mentorship for mentorship's sake. It's having people in your professional life that will have your back, call you out when necessary, guide you through adversity, be a shoulder to whine on, and generally support you through your career. Having these champions in your life is important for both men and women.
Q
There are some nice call-to-action suggestions at the end of the report, but isn't it going to require more than a change in attitude to alter this uneven landscape that is gender inequality in healthcare?  Is it the women who need to change their attitudes, or more the male perspective?
Our goal with the report was to use data to explore and explain the problem. We don't entirely understand why this problem exists, or exactly how to solve it. We wanted to open the dialogue as a jumping-off point for all of us in this industry.
Q
Right now, we are seeing the slow shift in healthcare where patients are taking a more proactive approach to their healthcare and around the financial impact of managing their health. With women at the helm of these personal family decisions, do you think that's going to impact or influence a stronger executive female presence in health companies and organizations?
I sure hope so. There's never been a better time for women to lead than this massive shift to a more consumer-centric healthcare system.  
Q
How do you think these findings will affect some of the hiring decisions down the line? Are these findings enough to shift the mentality here?
We hope that our report can play a small role in helping organizations become more diverse. As advocates, researchers, and investors, we can share our findings and lead by example. But it is up to companies to shift their mentality and commit to being pro-diversity.
Q
As a woman yourself, what's your perspective or advice as to how women should be absorbing these findings and changing their working behaviors as a result? And similarly, what do you think men should take away from a report like this?
We hope that women and men alike can use this data to create a case in their own organizations for diversity in hiring and investing. We embarked on this research to take a data-driven approach and spark a dialogue in the industry. Women don't need to change their working behaviors, we need to change our system to value diverse styles that make sense for business.
Q
What's the key take away from this report for all?
We still have a lot of work to do!