HX360 has named the four digital health startups as finalists in the HX360 Innovation Challenge competition. These companies, selected from an original field of eighty-three entries, will present their patient engagement solutions live before a judging panel of esteemed health system executives, HIT executives and venture capitalists during the Innovation Challenge program at the HX360 inaugural event. The four finalists are: ClockwiseMD, Ginger.io, Wellframe and WiserCare.
HX360 Innovation Challenge Overview
The HX360 Innovation Challenge live pitch takes place at the 2015 HIMSS Annual Conference & Exhibition, McCormick Place in Chicago, on Tuesday, April 14, from 2:30 to 4:30pm. Judging criteria will be based on:
– improved patient satisfaction;
– increased patient convenience and;
– access to care
– better access to health information
– patient empowerment
– proof of positive impact
– market readiness.
Technical considerations include interoperability with existing IT systems, workflow impact, superior user interface and scalability. Two winning companies will be selected.
The four HX360 Innovation Challenge finalists have demonstrated their ability to optimize patient engagement and the patient experience for providers. These digital health startups are:
1. Clockwise.MD
Clockwise MD lets patients check in online from any web-enabled device and skip the waiting room. It keeps them informed of their expected wait time by text message, and frees them from having to sit in the waiting room. It addresses the three things patients dislike about waiting: waits of an uncertain duration, waits that are not explained and waits that are perceived as unfair.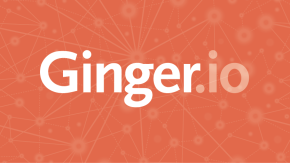 Ginger.io i brings the power of big data to behavioral health. Using machine learning analytics and passive data collected through smartphone sensors, Ginger.io identifies patterns in behavior that may impact a patient's health and well-being. That insight is then shared with patients and their care teams to help better manage health conditions and improve treatment plans.   
3. Wellframe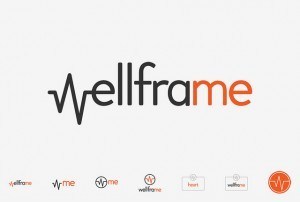 Wellframe is a clinically proven technology platform that converts evidence-based clinical protocols into simple, interactive, multimedia daily health checklists for patients using a mobile device. Wellframe tracks every patient's interaction with their care plan and securely shares these data in real-time with a patient's clinician via Wellframe's patent-pending, HIPAA-compliant private cloud and clinician dashboard.
4. WiserCare

WiserCare uses a patented intelligent agent to analyze the patient's clinical situation, quality of life preferences and treatment goals, and provide personalized, quantified, evidence-based guidance on what treatments fit best. This equips patients and physicians to act as decision partners in ways other tools and approaches simply can't.
The two winning companies will each be given access to $75,000 in prize money and legal services that will be used to fund new pilot programs at U.S. not-for-profit health systems using the winning teams' products and services. The winning companies will operate their pilots at healthcare systems to be identified by AVIA, the provider-led healthcare accelerator that co-founded HX360 with HIMSS.