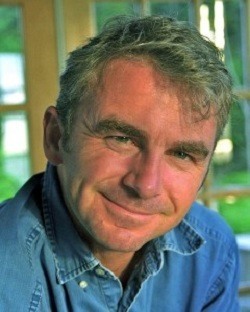 What's the technical solution for the health IT interoperability challenge? Do you know? You probably should. Chances are you interact with it frequently.
It's Amazon, Expedia, Quicken, Concur, etc.
Really, it's just about any Web site that sells something and enables the use of a credit card. Think about it. You order a book and within moments Amazon's massive database of partners, products and customers assesses stock availability and pricing, and then securely interacts with your banking system to complete your order. Amazon partner systems update automatically. This cloud-based interoperability, which has revolutionized travel, banking, etc., could yield great benefits in healthcare as well.
Because our industry is still in diapers, we focus on the lack of basic interoperability and ruminate on why EHR vendors struggle (aka, refuse) to share even basic patient data. But we must take heart, health IT friends, stiffen our upper lips and look to trends and examples that create optimism (i.e., help get us out of bed in the morning): 21st century interoperation is happening in health IT. 
In a recent interview with Healthcare Dive, Athenahealth CEO Jonathan Bush laid out a vision for how the cloud is the disruptive technology to bring healthcare into the Internet age. He describes "level three interoperation," where two cloud-based systems connect once and support multiple interoperations that accomplish more than just data sharing.
The examples of this being done successfully, Bush argues, are as common as the relationship between United Airlines and travel planner Kayak. "You don't have to go customer by customer to connect to United. Everyone in the country can automatically drive United's ticketing system through Kayak."
I know this type of interoperation well. My tool is a travel portal called Concur, which instantly accesses seat availability through the cloud-based systems of various airlines. Benefits accrue to Concur, the airlines and customers by interoperating through the cloud.
Athenahealth is driving toward an "always-on, totally-reliable national healthcare Internet," not just the point-to-point data sharing so inadequately supported today by what Bush calls "pre-Internet EHR vendors" like Epic and Cerner. 
The business model is around creating closed systems so that you can charge as much as you want. If there's only one system you can see and connect to electronically, you're going to get the business.
Compounding the problem, Bush adds, is how vendors deploy their systems with intentional and maximal complexity.
You can't write one API into Epic … All the copies of Epic are different, sitting in different places on different servers under the governance of different institutions.
While the closed-records business model has worked for the larger vendors and their clients (Hold on to your patients and their data!), the interoperability movement is gaining strength and disrupting vendor lock. This is largely the product of falling inpatient revenues and margins, forcing hospital-based systems to integrate ambulatory and practice-based services by buying practices and aligning more tightly with affiliated physicians. 
To support the full continuum of care, these organizations will have to integrate services beyond simple data sharing to achieve interoperation in support of actual coordinated, collaborative care.
Dan O'Neill, associate vice president for business development at PracticeFusion, a cloud-based EHR serving tens of thousands of smaller practices, sees both a potential engineering disaster and the obvious solution in the way health IT has evolved.
Too often, then, [clinically integrated networks] and [accountable care organizations] (ACOs) launch with fragmented, outdated and incomplete technology at that ground level, which is the HIT equivalent of porous and unstable landfill. As one structural engineer said of [San Francisco Bay area] Mission Bay's mud and rocks – "it's like building on a bed of Jell-O." 

Using cloud-based software and web services integration can deliver a step change in technical efficiency while enabling simpler user workflows and data exchange – the bedrock for the modern ACO.
Importantly, the Healthcare Dive article on Jonathan Bush points out that the analysts predict significant future cloud-oriented health IT growth.
The healthcare cloud market in the US and Europe is expected to grow between 10% and 30% by 2020, and in the United States reach $3.5 billion by 2020, up from $903 million in 2013.
The influence of the cloud on healthcare is both intriguing and necessary. Current, localized server implementations and hospital-specific configurations have yielded a hopelessly complex health IT patchwork that requires an encyclopedia of interfaces to realize true interoperability and sharing of patient data.
Outside healthcare, the cloud enables competition. If some company can beat Amazon at the online merchandising game, they are free to do so. And wouldn't it be great to purchase healthcare services as easily as we order a book?
But I'm not so naïve as to think healthcare is a jigsaw with only a dozen pieces. While the cloud may be necessary, the complexity of American healthcare means it is probably not sufficient. Time is not a luxury, so Congress must get involved and apply maximal pressure on health IT vendors to reform while creating business drivers that compel disparate health care providers to coordinate care i.e., interoperate.
The drivers are value-based healthcare purchasing, coordinated accountable care and reimbursement for quality, not merely services. Is there a viable technical approach to these goals other than the cloud?
Point it out, if so, because I can't see it. 
Edmund Billings, MD, is chief medical officer of Medsphere Systems Corporation, the solution provider for the OpenVista electronic health record.