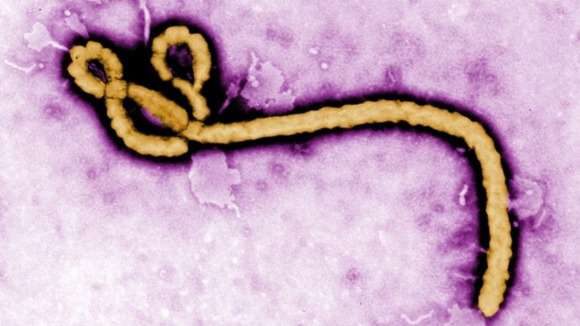 The U.S. Department of Health and Human Services' (HHS) Office of the Assistant Secretary for Preparedness and Response (ASPR) has awarded $12 million to Durham, NC-based BioCryst Pharmaceuticals for experimental Ebola drug development. The development also includes preparing for large-scale manufacturing of the drug and conducting related studies.
The initial work will be undertaken over the next 18 months with support from ASPR's Biomedical Advanced Research and Development Authority (BARDA). The contract can be extended through August 2017 and up to a total of approximately $35 million. BARDA develops and procures medical countermeasures – vaccines, medicines, diagnostics and medical equipment – that address the public health and medical consequences of chemical, biological, radiological, and nuclear incidents, pandemic influenza, and emerging infectious diseases.
BioCryst's experimental Ebola drug , BCX4430, is a small molecule that prevents the Ebola virus from reproducing in the body. In non-human primate studies, the drug was effective against Ebola virus and Marburg virus, another virus in the filovirus family, indicating that BCX4430 may be useful as a broad spectrum antiviral drug. BioCryst is already conducting Phase 1 safety studies of BCX4430 for safety in healthy volunteers. If these studies show that the drug is safe, BCX4430 could become one of the possible treatments tested for efficacy in clinical studies. BARDA's Ebola portfolio also includes development of the experimental monoclonal antibody cocktail ZMapp by Mapp Biopharmaceuticals and experimental vaccines from GlaxoSmithKline, BioProtection Services/NewLink Genetics, and Profectus BioSciences.
While these studies are underway, BARDA will continue to support the company's ongoing efforts to improve manufacturing processes and scale up production in facilities in the United States. This work includes improving manufacturing processes to increase product yield, reduce process steps, and increase the scalability of manufacturing, so that thousands of doses can be made with consistent product quality.
"Developing drugs and vaccines to protect against Ebola has been a long-term goal of the U.S. government," explained BARDA Director Robin Robinson, Ph.D. "We are making progress quickly to develop product candidates for clinical evaluation and to make products available that protect against this virus."
If the contract is extended, the company would conduct additional manufacturing work and other studies required to apply for U.S. Food and Drug Administration approval.