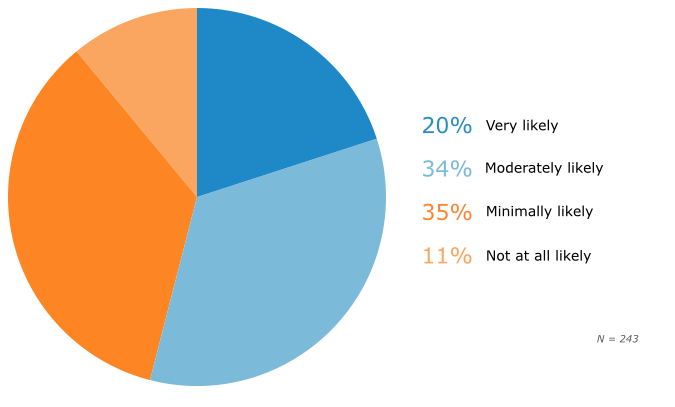 54 percent of patients say they would be "very" or "moderately likely" to change providers after a security data breach impacting their personal health information, according to a recent survey conducted by Software Advice. In light of recent high-profile security breaches at medical organizations such as Anthem, Software Advice surveyed patients on their fears of a breach, and explored how software solutions can minimize data security risks. 
Patients Most Likely to Switch Providers if Breach Caused by Staff
The survey also assessed how likely patients would be to change providers as a result of various security-breach scenarios:
– Staff misconduct: Unauthorized health care workers access patient records;
– Staff carelessness: Health care workers misplace patient records;
– Cyberattack: Hackers exploit security deficiencies in the provider's medical records system;
– Theft: A thief physically steals materials containing medical information, such as paper-based patient records or mobile devices used to access digital records; and,
– Third-party breach: A third party associated with the provider, such as a company hired to dispose of patients' old medical records, is attacked or otherwise responsible for the breach.
The likelihood of switching providers depends considerably on the type of breach. A combined 69 percent of patients say they would be "extremely" or "moderately likely" to change providers if staff misconduct were to blame for a breach, compared to just 45 percent who say the same if a cyberattack were the cause.
Key Findings
Other key finding of the report include: 
– Forty-five percent of patients are "moderately" or "very concerned" about a security breach involving their personal health information.
– Nearly one-quarter of patients (21 percent) withhold personal health information from their doctors due to data security concerns.
– Only 8 percent of patients "always" read doctors' privacy and security policies before signing them, and just 10 percent are "very confident" they understand them.
– Only 10 percent of patients say they are "very confident" they understand their health care providers' privacy and security policies