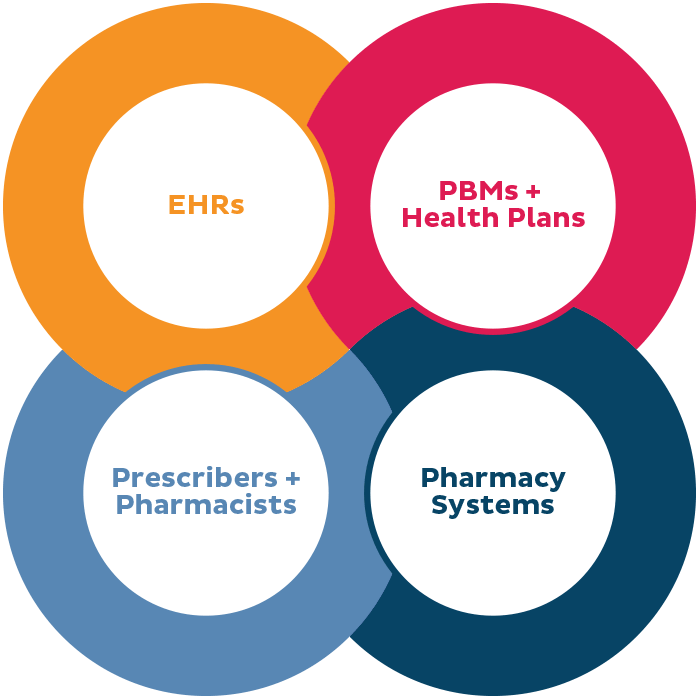 CoverMyMeds, the nation's largest prior authorization (PA) network, and Practice Fusion, a cloud-based EHR for doctors and patients, today announced a partnership that will bring CoverMyMeds' integrated electronic prior authorization (ePA) functionality to Practice Fusion's 110,000 medical professionals who manage more than 100 million patient records. The integration will enable practitioners on the Practice Fusion platform to submit ePAs for medications to health insurance plans within their existing workflow.
EPA Overview
Electronic prior authorization is the process of automating and expediting the PA process within the clinical workflow connecting prescribers, pharmacies, and health insurance companies to facilitate the determination of medication benefits and ensure patients receive their prescribed medications. The adoption of ePA is particularly important due to the administrative strains that paper-based PA processes have on prescribers and payers. According to multiple studies, more than half of prescribers indicate they, in conjunction with their staff, spend an average of 20 hours per week on prior authorizations. This is the result of the multiple phone calls and faxes between the prescriber, plan, and pharmacy that typically accompany the completion of a PA. This translates to more than 1,000 hours per year.
"As the leading cloud-based EHR on the market, Practice Fusion's integration with CoverMyMeds is an important step in fueling ePA adoption and making electronic prior authorization more accessible to prescribers," said Matt Scantland, Co-Founder of CoverMyMeds. "We're thrilled that we can make prior authorizations more efficient for Practice Fusion's prescribers, while helping patients receive prescribed medications faster."
"Prior authorizations are considered the single most tedious process in a doctor's workflow," said Ryan Howard, founder and CEO of Practice Fusion.  "Working with CoverMyMeds ensures that our community of health care professionals no longer have the pain of this traditionally tedious workflow, and allows them to focus on what they trained to do, which is spending more time serving their patients."  
Practice Fusion is the latest EHR system to partner with CoverMyMeds for electronic prior authorizations, a process that involves integrating CoverMyMeds' NCPDP SCRIPT Standards-based API into the existing prescriber workflow within EHR systems. CoverMyMeds currently works with more than 360 EHR systems, 45,000 pharmacy locations and healthcare payers that represent 72% of U.S. prescription volume. CoverMyMeds is free for prescribers and pharmacists and used by more than 260,000 providers nationwide.