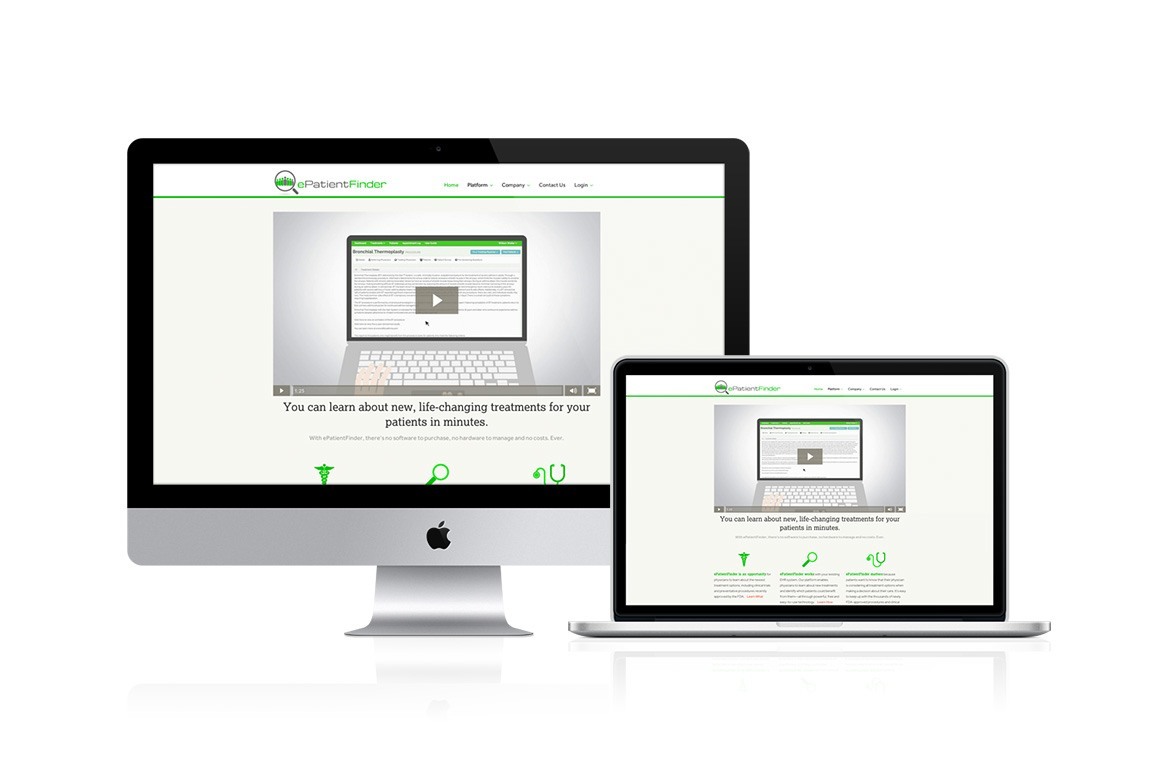 52% of patients want to learn about advanced treatment opportunities from their own doctor—not the Internet. To help doctors learn about new, life-changing treatments for their patients, ePatientFinder has developed advanced algorithms to match physicians with treatments that are relevant to their patients, based on their existing EHR data.
This week, the Austin-based health technology announced it has raised $2.58 million in Series A equity financing led by Parsons & Whittemore alongside a group of angel investors. ePatientFinder provides a platform that connects pharmaceutical companies, device manufacturers and CROs with a network of clinics, hospitals and ACOs to identify patients for clinical trials that address chronic diseases. The capital will be used for the expansion of their provider network, life-science client network, provider engagement teams and patient engagement teams, as well as working capital and general corporate purposes.
How It Works
After the platform matches physicians with treatments relevant to their patients, the physician provides information about those treatments. The physician then decide which ones to offer their patients. After the physician chooses a treatment, they can run a one-click report to see which of their patients meet the treatment's criteria.
ePatientFinder's HIPAA-compliant care team then collects additional eligibility information from the patient on the physician's behalf and schedules the patient to talk with their physician about the treatment option. Together, the physician and patient decide if the treatment is right for them. 
The company is currently working with some of the largest EHR vendors and life-science companies to help identify patients and provide them with the most cutting-edge treatments available. Treatments that are only available in the research domain for diseases like Alzheimer's, lung cancer and diabetes. ePatientFinder will provide the first turnkey, actionable relationship between the life-sciences and EHR sectors.  
"Patients are made aware of trial opportunities by their own physicians and we have seen an average of 86% of patients identified showing interest in opting into the screening process," said Tom Dorsett, CEO of ePatientFinder. "We are now scaling our provider network throughout the country via partnerships with EHR vendors."