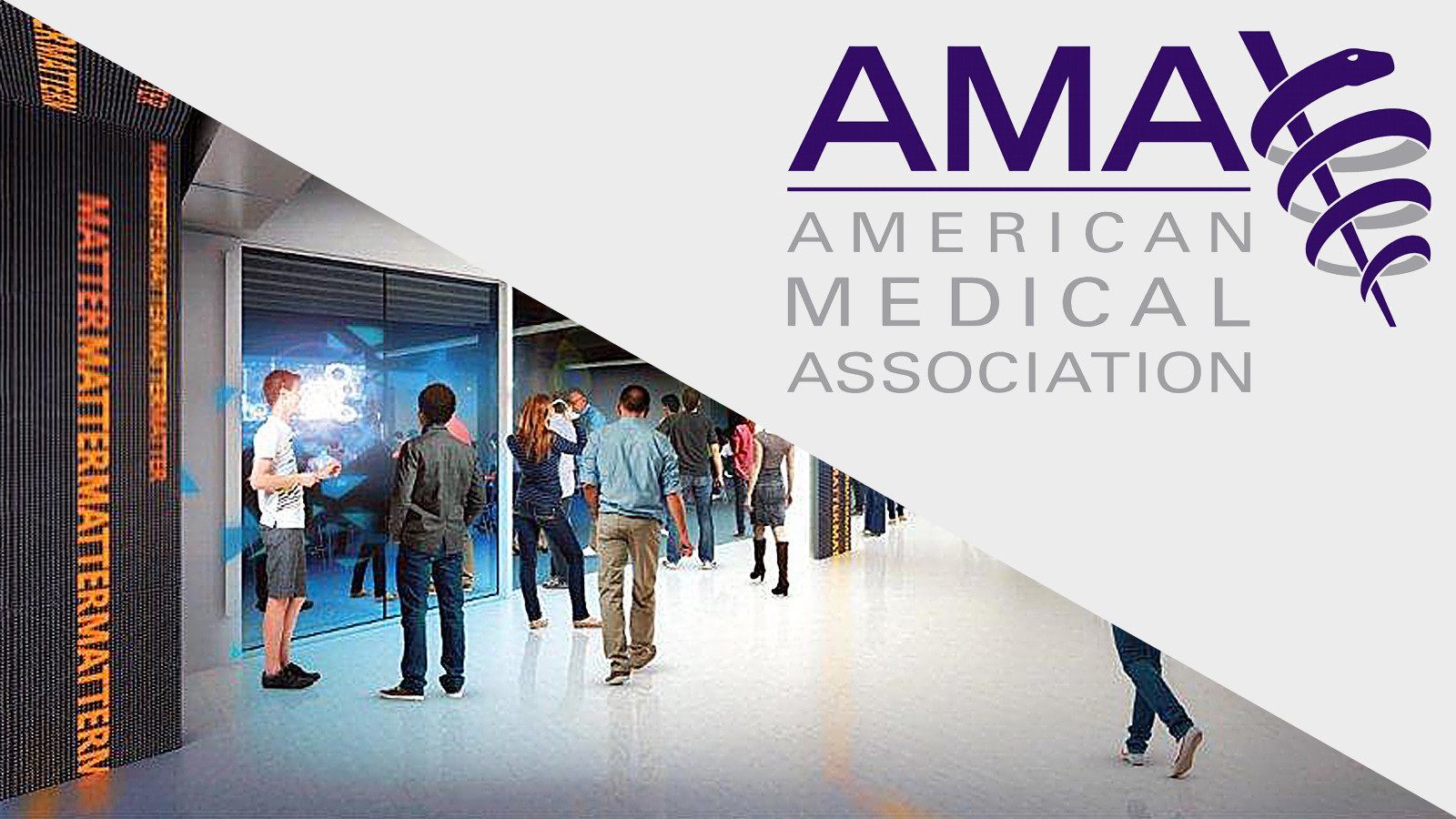 The American Medical Association (AMA) and MATTER, Chicago's new health tech incubator, today announced a new partnership to create the trans formative health care innovation and technology-enabled "physician office of the future." The partnership includes creation of The AMA Interaction Studio at MATTER that will allow physicians, entrepreneurs, health care professionals and industry experts to test new models for health care delivery.
"New technologies by themselves are not meaningful in health care without the engagement of physicians and health care professionals," said MATTER CEO Steven Collens. "MATTER's partnership with the AMA creates an environment that will allow entrepreneurs to work together with physicians and the broader health care community to test and advance new technology to improve the way the health care system works."
AMA Interaction Studio Overview
Designed by architecture and design firm HDR, the 450-square foot AMA Interaction Studio will be housed at MATTER in Chicago's historic Merchandise Mart equipped with modular furniture and advanced video and audio technologies that will allow users to better understand clinical workflows and how new products and services will fit into a health care delivery environment of the future. 
The AMA/MATTER partnership will also include a variety of educational workshops, interactive simulations and collaboration events focused on optimizing health care — specifically clinician-patient interactions. "Our goal is to help entrepreneurs identify and understand key challenges in patient care and foster the seeds of innovation that will deliver meaningful solutions for physicians," said Dr. Madara.
The company recently secured $4.4 million led by twenty two local companies mostly focused in the tech and healthcare sectors complementing an initial $2.5M grant and $1.5M loan provided by the State of Illinois. To date, MATTER has 40 companies in its portfolio.