StartUp Health, a global entrepreneurship development company for Healthcare Transformers, today announced the addition of 6 new digital health startups to its global portfolio, bringing the total to 90 companies. The company now boasts the largest peer network of Healthcare Transformers and portfolio of digital health companies with nearly 200 entrepreneurs from companies in 8 countries and more than 45 cities. Other key stats as of January 2015 include: 
– Total Raised to Date: $190 Million
– Countries Represented: 8 (Brazil, Canada, India, Ireland, Israel, Spain, UAE, United States)
– International Companies: 17%
– Physician/Practitioner Founders: 40%
– Serial Entrepreneurs: 35%
– Women Founders: 31%
– Seed Accelerator Grads: 23%
– Total Acquisitions: 3 (Basis Science by Intel in March 2014, Avado by WebMD in 2013, Arpeggi by Gene by Gene in 2013)
"At StartUp Health, collaboration is the magic ingredient that powers our network. This new group of Healthcare Transformers represents the global nature of innovation in healthcare and we are thrilled to be bringing this diverse group of entrepreneurs from around the globe into our community," said Unity Stoakes, co-founder of StartUp Health.
New Healthcare Transformers
The newest addition of 6 companies represent a diverse range of subsectors (from telemedicine and patient engagement to wellness, nutrition and diagnostics) and locations including Dubai, UAE, Tel Aviv, Israel, Austin, TX, Boston, MA and New York, NY. 
Without further ado, here is the latest addition to the StartUp Health Academy: 
AlemHealth – Integrated Telemedicine for Developing Countries

Co-founders Aschkan Abdul-Malek and Sajjad Kamal are solving the pressing healthcare problems of access to quality diagnostic care and skyrocketing healthcare costs — in the areas that need it most desperately. For patients in developing countries, AlemHealth is an integrated telemedicine solution that links hospitals to a global provider network, at a price patients can afford.
Gritness – Search Engine for Group Fitness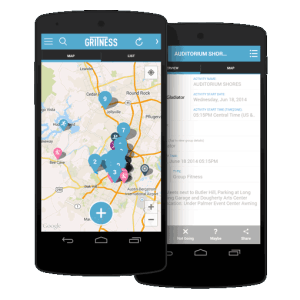 Co-founders Tommy Fad and Jason Whitson are passionate about building healthy communities. With a combined 30+ years of experience in the enterprise software and infrastructure space, they've built Gritness — a search engine that empowers consumers and businesses to discover, create and engage with local group fitness options.
Healarium – Digital Care Plans to Help Patients Follow Daily Regimens

Amnon Keynan, Co-founder & CEO, and the Healarium team are transforming the way physicians prescribe care plans to patients for chronic conditions, pre-op and discharge services. As the demand for smarter population health management continues to grow, Healarium provides consumers with daily regimens for self management. Over 25,000 patients have completed prescribed care plans on the Healarium platform.
iDx Ventures "ClariFlow" – Helping Detect BPH at Home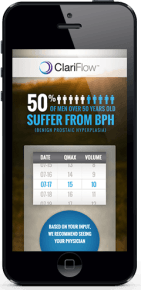 As serial entrepreneurs with a combined 50+ years experience commercializing innovative technologies, Willem Houck, Mei Shibata and Geoff Wyatt are bringing unprecedented convenience and access to prostate health monitoring. After 10 years of R&D culminating in successful clinical trials at four international hospitals, iDx Ventures is launching ClariFlow, an affordable, single-use home test to detect enlarged prostate issues like BPH (benign prostatic hyperplasia), which impacts 50% of men over 50.
Mouthwatch – Visually Connecting Dental Patients to Better Care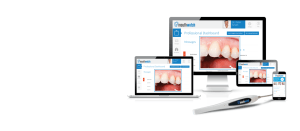 Co-founders Jerry Herman, DDS, Brant Herman and Bob Bellhouse are on a mission to improve the oral health experience and access to dental health providers. With backgrounds in dentistry, serial entrepreneurship and communications, they've pioneered the integration of digital imagery and communications technology in dentistry — bringing us one step closer to teledentistry through an innovative intraoral camera and communication platform.
NuPlanit – Healing Relationships with Food through Real-time Support

Co-founders Alaina Hanlon Adams, PhD and Robert Jahreis are on a mission to heal our relationship with food. As serial entrepreneurs, Alaina, a former NASA researcher and mechanical engineer in preventative tech and Robert, a senior healthcare executive and researcher, their team is bringing the power of technology plus nutrition experts to provide a real-time behavior support platform for daily food decisions.