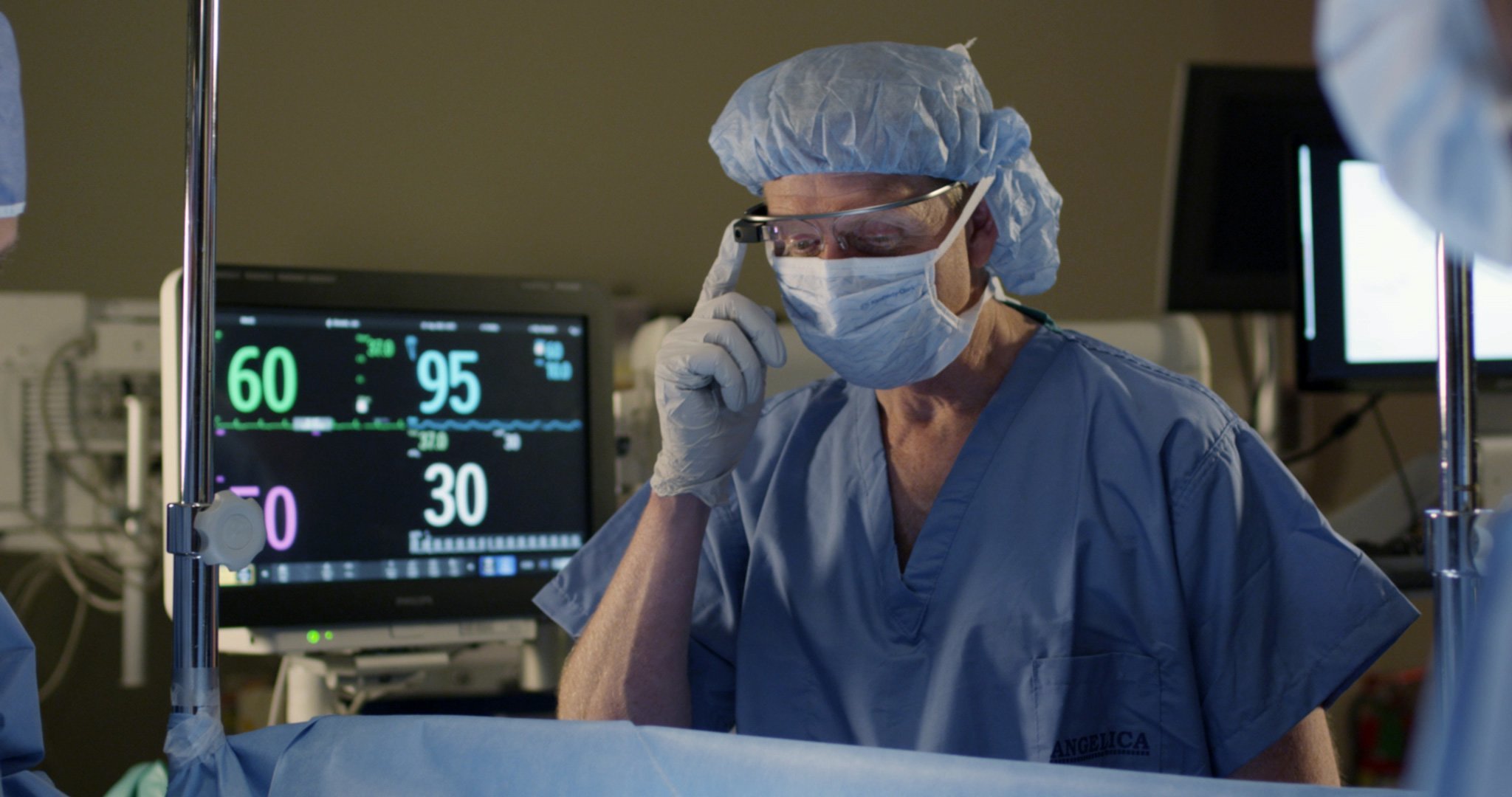 Cardiologists have found Google Glass technology for remote electrocardiogram (ECG) readings significantly less reliable than paper ECG, according to a recent study published in the Feb. 1 issue of The American Journal of Cardiology.
Study Overview
In the study, Omar M. Jeroudi, M.D., from the Veterans Affairs North Texas Health Care System in Dallas, and colleagues sought to nvestigate the accuracy of remote electrocardiogram (ECG) interpretation using Google Glass by comparing by 10 ECGs with 21 clinically important findings by 4 faculty and 8 fellow cardiologists in four ways:
1.viewing the electrocardiographic image at the Google Glass screen 
2.viewing a photograph of the ECG taken using Google Glass and interpreted on a mobile device
3. viewing the original paper ECG
4.  viewing a photograph of the ECG taken with a high-resolution camera and interpreted on a mobile device
Key Findings
The study found 75 percent of the physicians were were dissatisfied with ECG viewing on the prism display of Google Glass. The average electrocardiographic interpretation score (one point for identification of each correct finding) was:
-13.5 ± 1.8 for Google Glass
-16.1 ± 2.6 for Google Glass photograph on a mobile device
-18.3 ± 1.7 for paper ECG, and
– 18.6 ± 1.5 for high-resolution picture of paper ECG on mobile device. 
"I think that Google Glass, in its current 'off-the-box' format, is not ready for remote ECG reading. However, there are companies actively working on improving the performance of Google Glass via software development," senior author Dr. Emmanouil Brilakis at Dallas VA Medical Center, Texas, told Reuters Health.
"Google Glass in my mind is more of an informational device," states Ian Shakil, CEO and cofounder of Augmedix, a company that uses Google Glass to seamlessly push information to most major EHRs.
"It's meant for information snacking and is not intended for multi-tasking with high-resolution images on multiple screens. All of the limitations that we're talking about I think are well understood by Google and others. I have no doubt in my mind that these things will get better and better," Shakil said.