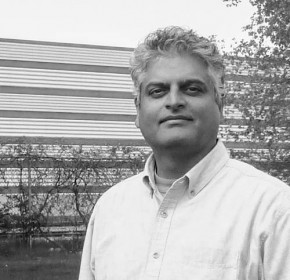 Usually when personalization is mentioned in the world of healthcare thoughts jump to genetics and personalized medicine with custom cancer drugs and medical devices. However, there is another type of personalization that can be applied to healthcare, to make each patient feel like an individual, rather than just "one of the masses."
The world of ecommerce discovered the value of personalized online experiences a decade ago and the additional revenue/branding/loyalty that can be generated from it. For example, the NikeiD website offers customers the ability to customize their own shoes. Who can forget the "Elf Yourself" campaign from Office Depot, where you could stick your friends' and family's faces on to happy dancing elves? With the new year upon us, fewer people are opting to buy regular old glossy calendars when a dozen photo sites will let you make a custom one from your personal photos.
Personalization is all around us, from the recommendation engines of Netflix and Amazon, to the custom radio stations you can create on Pandora. Smart programs have figured out what's relevant to each of us and help filter the signal from the noise in today's massive universe of information. As consumers, we engage and respond much more positively to these personalized experiences, which encourages loyalty and repeat business.
Likewise consumers are now showing strong interest in personalized health experiences, particularly in the the digital realm, through their increasing purchases of Fitbits and other wearables. But the healthcare industry more broadly, while speaking of patient-centered care, has not quite fully embraced these new "personalization" strategies and tools as much as other consumer industries.
The psychology of personalization shows that engaging the customer in the process helps build a psychological and emotional attachment to their purchase. In addition, increasing customer participation boosts feelings of control and ensures satisfaction at the point of sale.
Similarly, by offering a personalized digital healthcare experience, we can increase patients' ownership of their health and outcomes. Often it seems that patients feel they have no control over their outcomes, when actually the opposite is true. When they feel like active participants in their health journeys, it is more likely they will achieve the outcomes they desire, and they will feel like they got better value for their dollar.
"But wait!" you say. "Isn't the industry driving towards standardization of care? Don't we need less variance to achieve more consistent outcomes and improved patient safety? Wouldn't personalization push against the trend toward more standardization?"
I argue that we can standardize and personalize patient care at the same time. While standardization of clinical pathways, surgical checklists, order sets and treatment regimens are proper solutions for evidence-based practices, the experience from the patient's point of view can still be personalized. They don't need to know that the same plan has been used for 100 other patients, it can still feel like "MY care plan for recovery."
Here are six tips to help you get started creating digital personalized experiences:
Dale Carnegie famously said, "A person's name is to that person, the sweetest, most important sound in any language." So make sure you use your patient's name as often as possible in written communications like emails and texts. No "Dear Patient."

Get some details. Find out something personal about your patient and include it in their medical record. You'll be amazed about what you can find out about someone from a few simple questions that can dramatically affect how you create a treatment plan. Here are some sample questions:

What does your care team need to know about you in order to provide better care?

What are some of the things that define who you are as a person?

What do you like to do for fun?

What do you need in order to feel comfortable?

Connect with patients the way they want to be connected with. Some providers think a personalized experience includes bringing each patient in for a 1-hour consultation with their nurse or PA coordinator before surgery to go over education. However, what if your patient is working full-time, would rather work through surgery preparation on their own, and feels like a 1-hour meeting in the middle of their day would be a huge dissatisfier? Are you prepared to meet the personalized needs of that patient?

Help them be more involved in their decision-making. Even in standardized care plans there are still decisions to be made. General or regional anesthesia, preferred pain management techniques, discharge planning and choices for post-acute care providers are all places where shared decision-making can shine. Don't let these key moments of the patient journey pass by with just a generic education handout where something interactive could add value to the process.

Let their voice be heard. Gather quick feedback on every interaction and let your patients help you make the process even better. Each patient that completes a care journey can provide their thoughts on improvements to the system for the next patient behind them.

Don't put too much work back on the patient/consumer, as that can have the opposite effect if they end up feeling like the process was inconvenient or annoying. We don't want to burden the patient with documentation and duplication. Digital personalized healthcare experiences must be designed to be easy and somewhat "fun" to follow.
In the days of Dr. Marcus Welby, medicine was seen primarily as a personal connection between doctor and patient. The march of industry and PPOs, HMOs, IDNs, EMRs has lost some of that personalization, but I believe we can bring it back. Automated tools can help providers have more personalized digital touch points with their patients, delivering small bits of information and encouragement right when patients need it, while relieving actual workload to allow for more in-person connections.
Let me know in the comments, what examples of personalized experiences have you seen in healthcare, and can they work in tandem with standardization efforts? 
James Dias is the Founder & CEO at Wellbe where he leads innovations program to empower people and providers with new tools to improve health. He is also the co-inventor of the Patient Guidance System.