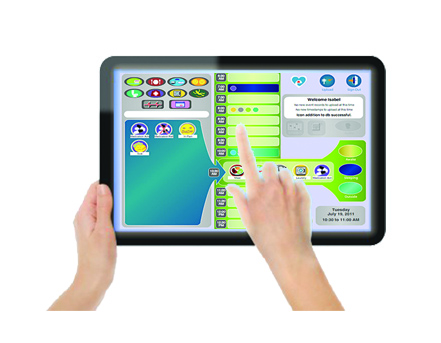 Healthfirst®, a not-for-profit healthplan serving more than one million members in downstate New York, announced today that it is partnering with eCaring, in an effort to reduce unnecessary emergency room visits and hospital readmissions, for Healthfirstmembers. eCaring is the nation's leading developer of care and disease management systems to deliver real-time patient health care data generated from the home to providers and payers.
               The partnership will work with dual-eligible Healthfirst members enrolled in Healthfirst's CompleteCare Special Needs Plan (SNP), which combines Medicare and Medicaid with added long-term care services for individuals over age 18. eCaring will provide data analyses on outcomes, utilization, and patient experience.  eCaring will also provide its unique Cloud-based care management and monitoring software on tablets in a program that will initially involve over 200 CompleteCare members that qualify for Medicare and Medicaid and are living in their homes.  CompleteCare currently serves over 3,000 of Healthfirst's members, allowing individuals to remain in their homes and be as independent as possible while receiving essential benefits and services.
                "Using eCaring with our home health care aides and our mobile medical practice partners will enable Healthfirst to promote timely home and community interventions that we believe will result in fewer unnecessary emergency department visits, fewer inpatient admissions and improved chronic disease management," said Susan Beane, MD, Healthfirst VP and Medical Director.
               Robert Herzog, founder and CEO of eCaring, added, "We have  demonstrated with other leading health care providers  that our system provides great benefits to the organizations and patients using it, including a reduction in unnecessary emergency department visits, hospitalizations and readmissions.  In previous trials, eCaring has demonstrated significant monthly savings and return on investment (ROI)." 
                "Healthfirst is partnering with eCaring to utilize their new technology to gather real-time data on our members," said Jim Curcio, Executive Director of SHP.  "We believe this data will allow us to improve member outcomes by providing appropriate in-home interventions that will decrease unnecessary ED visits and hospitalizations."
The data collected is filtered into several alerts and notifications that can be quickly addressed by the Healthfirst care manager and support team, leading to improved long-term quality outcomes for members. For more information on eCaring, please visit www.ecaring,com. For more information onHealthfirst, please visit www.healthfirst.org.