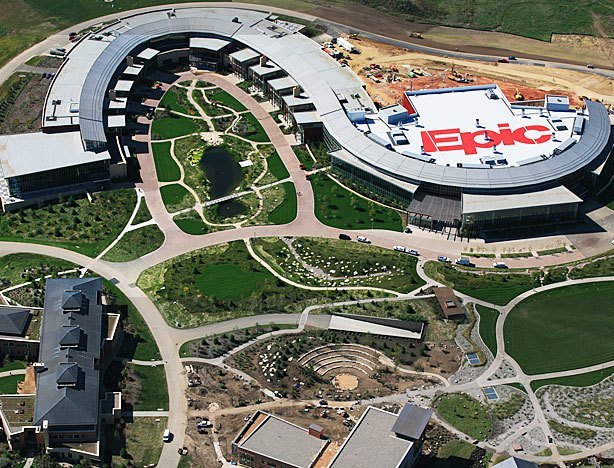 Epic Systems, the dominating EHR leader has been making headlines not just for its growth, but for another interesting reason as well. The Wisconsin-based software company is led by quirky and media shy Judy Faulkner, who is the brain and motivation for the look and feel of the over 1000 acre campus that was formerly a farmland.
The company was started in 1979 in Verona, a farming suburb of Madison. What started as a small firm has since grown to over 8000 employees working on the campus. It is still a growing company that is constantly looking for new and fresh talent to recruit.
Unique design ideas for the sprawling campus – the what and where
The healthcare software provider started as a small firm with a handful of employees back in 1979 and grew to almost 600 employees by 2002. It now has more than 8000 employees working for the company at its Verona campus.
Based in the small suburb of Verona, just 10 minutes outside Madison, Wisconsin in Midwestern United States, the campus is worth a visit. It is spread out over more than 1000 acres of what used to be farming land, now valued at over $700 million. Its architecture and design is such that it blends in seamlessly with these surroundings despite its sheer size and borrows elements from the former life in the area in its design.
Just to give you an idea of the expanse of the campus, it has a 12 office buildings and has 5 more being built, 319,000 square feet of office spaces, and an auditorium that can seat 11,400 people at once, according to the Capital Times. That is not all. All these offices are designed to remind you of the farmland that it is built on. The kitchen has traditional milk jugs, you can see cows grazing on the campus and there is a 250 acre patch of actual farmland where corn and alfalfa are grown and harvested by local farmers who rent it out from the company. If this is not enough, there is a 20-seater conference room that is actually a tree house built from reclaimed wood!
Not just looks, the campus is designed to be environmentally friendly and energy-efficient. There are geothermal wells under the buildings. The roof of each building has solar panels installed. Both of these together help with heating and cooling the various buildings and meet almost 15 percent of their energy needs every year.
Challenges faced by the company, pushing to innovate in campus design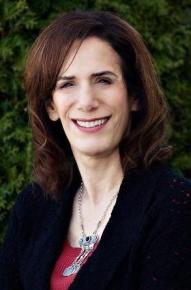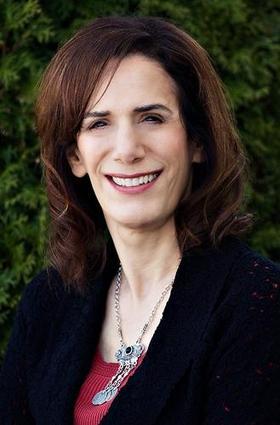 You might wonder why a healthcare software firm would have such an expansive and innovative built campus. When asked about the reason behind the expanse and quirkiness of the Epic Systems' current campus, Epic's CEO Judy Faulkner said during her executive address at Epic UGM 2014,
"We are competing for talent with Apple, Microsoft, and Facebook. We need to give these people a reason to come to Wisconsin." 
This is actually one of their biggest challenges, to get fresh talent to join Epic and move to the Midwest than head off to Silicon Valley, according to the CEO and top management. This campus is their answer to Silicon Valley and is trying to build an equally attractive space for new talented professionals to come and stay with Epic at Wisconsin. A tough job, given the massive corporations that they are competing with. However, Epic does not seem to be having a very hard time of it, given that they have expanded from 600 to over 8000 employees in just 12 years, and continue to grow. They seem to have stood up to the challenge well.
It now remains to be seen, however, as to how they keep with this growth because they cannot keep growing at this rate forever.
The road ahead for Epic Systems
The company is now preparing to offer its EHR services remotely to its clients by early 2015. The main target for these services will be smaller hospitals and medical groups. This will be the first SaaS (software as a service) offering by the company. They will roll out this offering primarily for their new clients, and will extend the services to existing clients going ahead.
It remains to be seen how the company will manage growth and expansion going ahead and balance it with quality services. For now, the campus and its quirkiness as well as what it has done to the town of Verona as well as for Wisconsin is truly Epic.