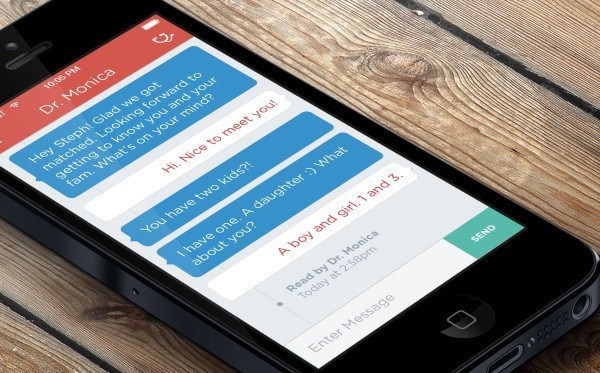 First Opinion, an iOS mobile app that provides users remote personal health consultations with physicians, today announced a $6 million series A funding round led by Polaris Partners and existing Investors True Ventures, Felicis Ventures, Scrum Ventures and Monashees Capital. 
Studies from the American Medical Association show that roughly 1 billion doctor visits occur each year in the United States, and of those, 70 percent are unnecessary and could be avoided by consulting with a physician by phone, email or text. First Opinion offers an alternative to the time and cost associated with these unnecessary visits by offering users 24-hour access to trained physicians via text messaging. Users are able to text health-related questions – and even photos – to a doctor in First Opinion's network and can receive a response in five minutes or less.
How It Works  
First Opinion users are paired with a primary doctor who provides personalized and qualified consultations that help guide users in determining if a trip to the doctor's office is actually needed. First Opinion users are paired with the same doctor every time they have a health question so trust can be built and relationships fostered over time. Every member can ask unlimited questions of their matched doctor and receive a response within 24 hours. Those who need a faster response time can purchase an upgraded package from just $9 a month and receive responses within 5 minutes or less.
Traction to Date
First Opinion has cultivated a global network of doctors – composed entirely of practicing physicians – across a variety of specialties, including family medicine, dermatology, pediatrics, diabetes care, emergency medicine, radiology, genetics and others. In the last 12 months, approximately 100,000 healthcare consultations have been conducted using the mobile app. In addition to this funding round, First Opinion has raised $2.6 million in seed funding, bringing its total investment amount to date to $8.6 million.
The iOS app is available for download here