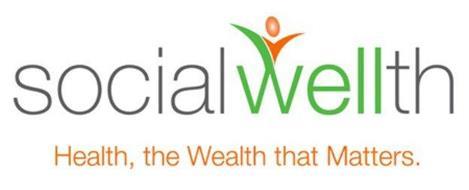 Las Vegas-based digital health enabler SocialWellth today announced the acquisition of Happtique, creators of the first mobile health app certification program for an undisclosed sum. The acquisition will help expand Social Wellth's mWellth portfolio of prescriptive digital health solutions encompassing the total continuum of care.
Happtique was founded and wholly owned by GNYHA Ventures, the business arm of the Greater New York Hospital Association. The company suspended its mobile health app certification program in December of 2013 after health IT expert Harold Smith, CEO of Monkton Health, disclosed several security flaws from Happtique's first round of "certified" apps. The certification program charged app developers $2,500 to $3,000 per app with a 30 day evaluation period. 
Shift from Passive Digital Health to Prescriptive Digital Health Curation
The market is converging wherein Payers who proactively leverage the reach, trust and influence of their Provider network to facilitate and enable the Connected Patient Experiences will be better poised to achieve their Digital Health Engagement Goals. The addition of Happtique to SocialWellth's existing offerings creates an essential link to the Provider community, connecting the entire care management continuum in what is truly a patient-centered connected experience model.
David Vinson, CEO of Social Wellth

"Happtique and SocialWellth were two of the early market pioneers in launching digital health curation services within two distinct markets. Now, with our combined insights, resources and vision for prescriptive digital health curation solutions and services, we are poised to drive market adoption. We believe that the digital health market must shift from passive digital health to prescriptive digital health curation if we are to achieve the great potential which lies ahead with Connected Patients,"said David Vinson, Founder and CEO of SocialWellth.
Prescriptive Digital Health Curation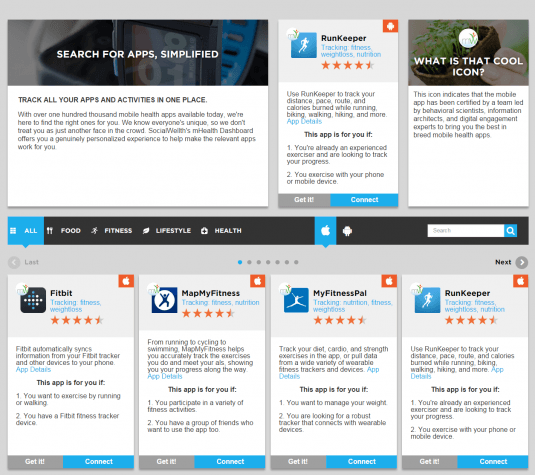 Social Wellth's current curation platform of over 300 mhealth apps and devices utilizes experts and consumers to review privacy and security of the apps for compliance, as well as leverage behavioral science techniques. Additionally, their API management services have curated more than 700 APIs and enable payers to configure personalized components that create a unique health, wellness, and lifestyle experience for their members. 
Happtique's team will join Social Wellth and remain at their New York office. The company will expand their mHealth compliance suite in early 2015 with additional announcements.