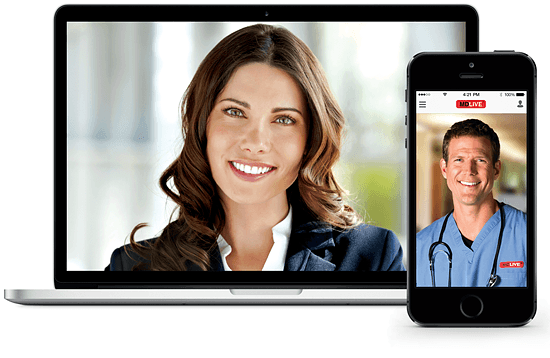 Drugstore gaint Walgreens has announced the expansion of its telehalth platform to offer telehealth visits through MDLIVE, provider of telehealth services that will give Walgreen customers 24/7 access to U.S. board-certified doctors through its mobile application. The collaboration aims to transform retail digital healthcare delivery and compete against competitors Rite Aid and CVS who already have similar telehealth offerings. Last year, Walgreens launched its Pharmacy Chat feature, which allows users to chat live 24/7 with members of its pharmacy staff, as part of its telehealth platform. By adding telehealth visits to Walgreens existing telehealth platform, the program allows for adaptation based on varying customer needs and provides increased access to care.
Collaboration Details
As connected and convenience-driven consumers are turning to telehealth as their choice to access health care services, the availability of MDLIVE via the Walgreens mobile application further strengthens both organizations' aim to bring quality health care that is convenient and affordable to everyone, anytime, anywhere. The initiative demonstrates Walgreens commitment to health care innovation and consumer engagement while introducing virtual health visit technology through MDLIVE and empowers consumers with greater access to immediate care. 
Available in both iOS and Android versions of the Walgreens mobile app, the first-of-its-kind platform enables users to consult virtually with MDLIVE physicians for a range of acute conditions. The service is already available to users in California and Michigan, with plans to rollout to additional states and markets over time.
"We are thrilled to work with Walgreens to offer consumers more choice for convenient, quality and cost-effective care," said Randy Parker, CEO of MDLIVE. "For the first time, a drugstore's website and mobile app users can share the convenience of accessing a board-certified doctor who can also e-prescribe medication when appropriate, via a secure, online video platform."
Evolving Digital Health Retail Landscape
Competitors CVS announced earlier this year their plan to start testing telehealth at 28 CVS Minute Clinics and has plans to launch the CVS Digital Health Innovation Lab in Boston this winter focused on building patient centric experiences in healthcare.  RiteAid has also announced expansions in telehealth with plans to pilot HealthSpot's enclosed telemedicine kiosks in select Ohio stores in Cleveland, Akron, Canton, Dayton and Springfield.