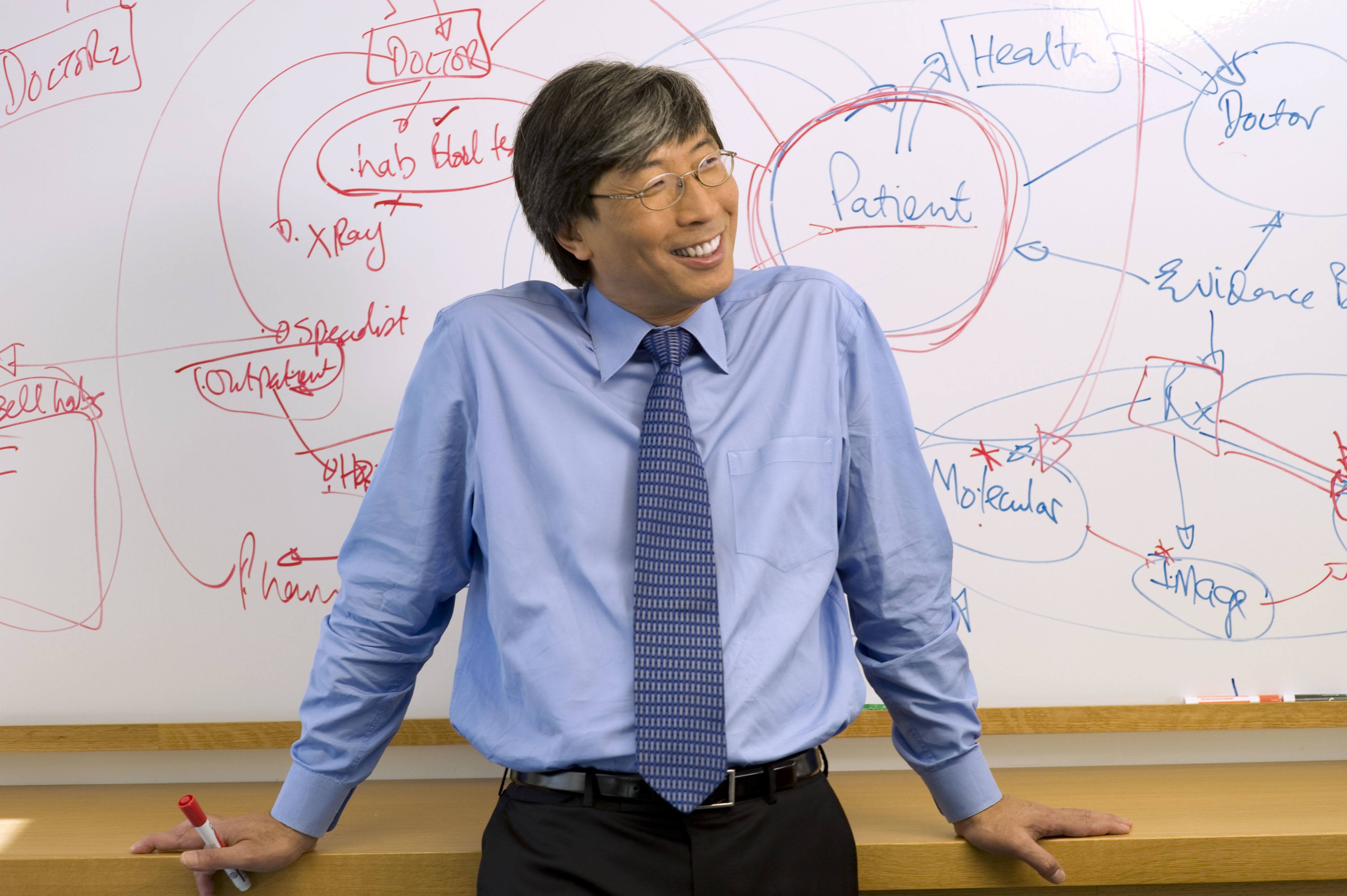 Blackberry and Dr. Patrick Soon-Shiong of NantHealth has announced the launch of the NantOmics Cancer Genome Browser™, the first secure clinical genome browser on the BlackBerry® Passport smartphone that places a super-computer and big data in the palm of a doctor's hand.  For the first time, doctors will have  unprecedented access to patients' genetic data to make the most informed treatment decisions at the bedside.
Cancer Genome Browser Platform Overview
Powered by BlackBerry's mobile security infrastructure, the NantOmics Cancer Genome Browser is fully encrypted to allow deployment in a HIPAA-secured environment, enabling deep, interactive reporting on genomics data for physicians and other treatment providers in clinical settings. 
Key features of the NantOmics Cancer Genome Browser include:
– Integration with NantHealth's treatment recommendation engine, Eviti, to personalize treatment protocols to individual patients based on their genomic signature
-BlackBerry Passport's large high resolution screen enables clinicians to investigate a tumor genome in real-time from the full three billion bases down to the single-base level – bringing big data to the bedside
– Fully encrypted to allow deployment in a HIPAA-secured environment, enabling clinicians to securely access patient data as soon as it's available, wherever they are
– First in a series of innovative offerings being developed jointly by BlackBerry and NantHealth for use by healthcare professionals.
For example, oncologists using the browser are offered a powerful view into the individual genetic alternations that make each patient's disease unique and highlighting relevant treatment options
BlackBerry's recently launched BES12 cross-platform EMM solution will enable hospital IT administrators to easily deploy the application to a clinician's BlackBerry Passport smartphone and ensures that the application data is fully secure end-to-end.
"BlackBerry already powers many of the diagnostic machines clinicians rely heavily upon so it makes sense to tie those devices directly to a BlackBerry smartphone," said Soon-Shiong. "NantHealth has quietly built the unique capability of placing a super-computer into the doctor's hand at point of care and in time of need. Now with BlackBerry's partnership and through the power of the cloud and secure networks, the reality is we are now able to put dozens of supercomputers, through mobile devices, into doctor's hands on a global basis. Our goal is to extend this unique capability from doctor to patient, thereby establishing patient empowered 21st century health."
The NantOmics Cancer Genome Browser will be preloaded on BlackBerry Passport devices and available to the professional community in early 2015. 
The company has raised more than $400 million in funding to date with investments from Blackberry, Kuwait Investment Authority (KIA),Verizon, Celgene and Blackstone.