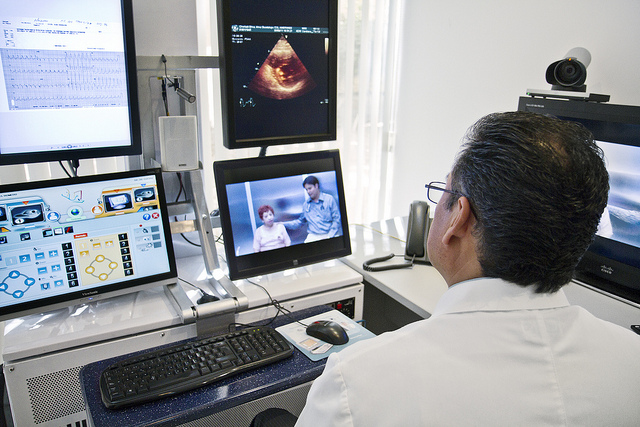 93 percent of all telehealth video calls with First Stop Health doctors avoided expensive and time-consuming trips to doctors' offices or emergency rooms, according to recent analysis conducted by telehealth and advocacy service provider First Stop Health. These medically unnecessary office and ER visits would have cost an average of $103 and $1,067, respectively, according to a fee schedule published by physicianspractice.com. Given that the average family of four goes to the doctor about 14 times per year and to the ER 1.7 times per year – and that between 50% and 70% of these visits can be handled via a telehealth consultation – savings can accrue quickly.
Currently, about 5% of employees in the United States have a telemedicine benefit provided by their employers. However, a recent study by Towers Watson found that in 2015, 37% of employers surveyed expect to offer their employees telemedicine consultations as a low-cost alternative to emergency room or physician office visits for nonemergency health issues. And another 34% are considering offering telemedicine in 2016 or 2017.
"When you think about the expenses and time involved in making an appointment, traveling to a doctor's office, waiting to see the doctor and paying a copay or deductible, avoiding all of that is a huge benefit to users of telehealth services. This is truly what consumer-driven health care is about," said Dr. Mark Friedman, First Stop Health's chief medical officer.
Friedman added that telehealth doctors can safely and effectively treat a wide range of illnesses and injuries without seeing patients in person. Topping the list of issues about which First Stop Health members call – and for which they receive treatment – are infections, allergies, flu, injuries, rashes, stomach problems and many others.
The Chicago based company provides telehealth services for individuals and employers for a low monthly fee. First Stop Health does not charge a per-consultation fee.