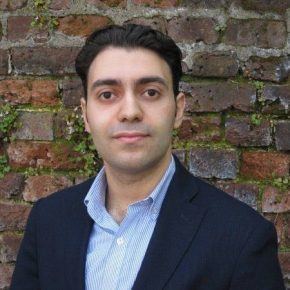 Dr. Saif Abed describes five key steps to building digital health solutions.
At times it might seem like the relationship between healthcare and technology is so broad that it's beyond definition. Certainly, that's a challenge for many of the different supporters of IT in healthcare as they have to contend with all the different tags and titles whether it's digital health, mHealth or the more traditional health IT.
The thing is it doesn't really matter. Whatever your flavor of technology in healthcare there are certain rules, laws even, that you need to follow if your brand of technology is going to succeed. In my line of work I mostly deal with healthcare IT of the infrastructure variety and here are the rules I follow which I think translate well whether you're into apps, remote diagnostics, EHR or any other subgenre of healthcare technology.
1. Context
Understanding the context of a piece of technology is essential for it to have any positive impact whether that's operationally or clinically. Workflows, whether in the hospital or in the patient's home can be tremendously complex. You need to understand the challenges your end-users face so that you can give them the best possible user experience and ultimately impact their care positively.
2. Interoperability
Healthcare is notoriously siloed and we're not breaking out of those silos fast enough. Your software or hardware is likely going to store data and it's simply not good enough to create another silo. To have a demonstrable impact you need to be able to 'talk' to other systems. Whether it's data sharing or data access, the complexity of healthcare systems more than ever relies on the accurate and timely management of information between multiple clinicians and their patients.
3. Physician Engagement
We're working hard to get patients to engage when it comes to technology and so we should. However, we don't seem to engage doctors and nurses enough. In fact doctors seem to get a hard time and are seen as barriers. In reality it's a bell curve and it takes time to speak to doctors in their language. It comes back to context. Understand their challenges and get them on board because they're key to the adoption of IT solutions and are often the end users.
4. Evidence
Build your evidence base. Whether you're into remote diagnostics or EHR systems, healthcare is still a bureaucratic space to be in and more than any other sector you need to demonstrate an ROI. Clinically, operationally and financially there needs to be a return for health systems, clinicians and patients alike. Otherwise, why take the risk? Why keep going?
5. Scale
Think big. Sure, a software solution might be able to handle a few workflows but what happens when you're dealing with multiple workflows, across multiple health systems with increasing numbers of stakeholders and volumes of data? You need to have the excess capacity to deal with all these variables whilst still demonstrating consistent, high quality, safe ROIs.
Add these ingredients to the mix and you won't go far off the mark.
Related: 5 Reasons Why Your Digital Health Startup Needs A CMIO
Find out more about Dr Abed by visiting www.abedgraham.com or connecting with him on LinkedIn – http://linkd.in/X0vtRV