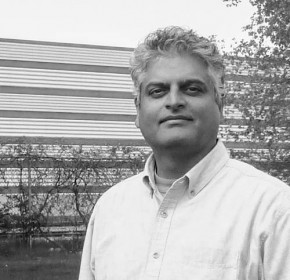 When was the last time you touched your cell phone? Did you just look at it sitting next to you or feel for it in your pocket? Maybe you're already reading this article right now on your phone.
The latest craze over the release of the iPhone 6 has just proven again how much people love their phones. Hundreds of people waited in lines for hours or even slept overnight trying to be one of the first to get their hands on Apple's latest design. More than 10 million phones were sold over the debut weekend.
How huge is mobile phone usage today? Here are a couple more astounding phone facts:
It's predicted that this year there will be more mobile phone plans than there are people in the world (7.3 billion).




 

Nielsen reported for the first time in 2014 the majority of all age groups with mobile plans owned smartphones (including those 55+).




 

eMarketer estimated that 79 percent of internet users will access the internet through their mobile phone this year.
Smartphone internet use is poised to overtake desktop internet use in the world because developing countries and lower income groups find it easier and cheaper to get a smartphone than a traditional computer.
Not only is the number of phones growing, but the amount of time spent with them is increasing as well:
A Facebook report last year showed 4 out of 5 smartphone users reach for their phone within 15 minutes of waking up and 79% have their phone on or near them for all but 2 hours of their waking day.




 

Nokia noted the average person looks at his or her phone 150 times a day. (That's once every 9.6 minutes!) Far more than they use a computer or a TV.




 

Frost & Sullivan reported that 98% of text messages are read, compared to 22% of emails. Plus, text messages are usually read within the first 5 seconds of being received!
In a single morning session a person can use their phone to: deposit a check, read their email, search for and get directions to a dry cleaner's location, and check in on what their friends were up to over the weekend. With this common object becoming the most powerful means of connection in a person's daily life, the question of course becomes: How can we leverage it to make healthcare better?
I think this devoted consumer utilization of mobile phones is one the most underutilized forces in patient engagement today. Here are a couple examples of small scale mHealth success stories: 
A Kaiser Permanente text message appointment reminder pilot project resulted in 1,873 fewer appointment no-shows which equated to a total cost savings of over $275,000 at just a single clinic.




 

A 2011 Lancet study where health workers in Kenya were texted reminders about the proper guidelines for malaria management improved care by 24.5 percent.




 

The VA health system has always seemed to be a sort of pioneer in using healthcare IT, so it's good to see them exploring the use of mobile apps as well. They are currently launching a "Summary of Care" app and a "Blue Button" app for veterans to take their health records on the go.
Apple, Google and Microsoft are making big bets on mHealth with recent and upcoming releases of smart watches, wearables and developer toolkits for healthcare apps. However, mHealth continues to be seen as a "pilot project" and experimental in the U.S. healthcare space. It's disheartening to see headlines like "Why doctors still have reservations about mHealth" and "Survey: ACOs aren't using mHealth" when there seems to be so much potential.
For healthcare organizations who are ready to take advantage of this game-changer, here are some easy first steps for getting started:
1. Get the patient's digits
Of course you can't engage patients on their mobile phone without their phone number or email address. Make sure you implement these as required fields in your patient registration data and get opt-in permission so when you are ready to start using mobile engagement tools you have an audience to engage already built up. Better still, create high value content and decision tools that patients value, and they'll happily give you their contact information for it.
2. Peek under your website's hood
Monitor the mobile trends to see how patients are reaching out. Website analytics will tell you how many of your hospital's or clinic's visitors are coming through mobile internet. Ask your website administrator for a copy of the data so you can get some user demographics. If you're using a EMR with a mobile patient portal app that can also give you a clue as to how many patients might participate in mobile engagement.
3. Ask patients what they want
It's always a great idea to go right to the source and survey your patients to see what they would be interested in. For example, Butler Health System administered a "Technology Readiness Survey" in their pre-op waiting area and found that 70 percent of their total joint replacement patients were interested in using an online platform to manage their surgery and recovery plans. Which shows that you shouldn't exclude certain groups because of inherit bias that "they won't use it." Low income patients are some of the most active users of text messages. And a recent study on patient portals found that senior citizens were actually the most likely to log in over other age groups!
4. Start with something simple
You don't need to jump in with two feet and a blindfold and hire a development firm to hand code you a completely new mobile health app. Start off with something easy like implementing text appointment reminders at one clinic, or testing an existing web-based patient engagement program's effects on a single service line. Patients are consumers first. And mobile consumers don't want heavy handed, verbose, or complex communications.
5. Stay informed on what's new
You're already reading this website, which is a good sign. Try and keep up to date on what's new in mHealth. There are lots of exciting new healthcare innovation events, blogs and resources popping up all over the place. For example, I expect the 6th annual mHealth Summit by HIMSS to be their biggest one yet. Even more important, if you use a smartphone, take the occasion to download and experiment with new apps to get the full flavor of the enormous amount of mobile innovation taking place in healthcare.
Let me know in the comments, what successes have you seen using mobile devices to connect patients with the healthcare system?
James Dias is the Founder & CEO at Wellbe where he leads innovations program to empower people and providers with new tools to improve health. He is also the co-inventor of the Patient Guidance System.