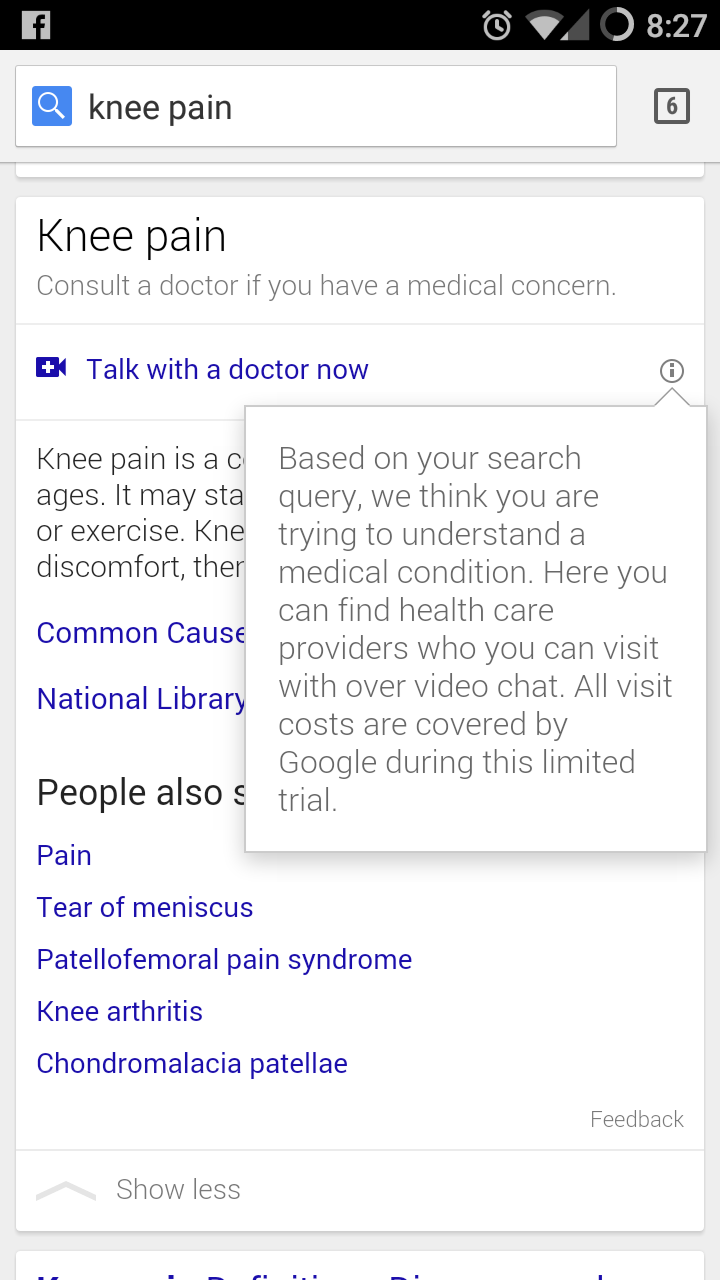 According to the Pew Research Center, 59% of U.S. adults say they use the Internet to research and gather health information. Approximately 35% of those adults end up using the information they find to diagnose themselves. To solve this problem growing trend of self-diagnosers, Google is reportedly testing a Helpouts– style feature that offers video chats with doctors when consumers search for symptoms/conditions online, Endgaget first reports.
The feature was first revealed when one Reddit user searched for "knee pain" on his Android device and was offered to "talk with a doctor now." Google confirmed Saturday with Engadget that it was indeed testing the new feature with a limited number of users when they search for medical advice. For now, it is only a limited trial period and Google will incur all costs incurred during the trail. In an official statement to Gizmodo on Sunday, Google stated:
"When you're searching for basic health information — from conditions like insomnia or food poisoning — our goal is provide you with the most helpful information available. We're trying this new feature to see if it's useful to people."
Google Helpouts is a HIPAA-compliant, secure, pay-per-use version of Google Hangouts and already has several physician practices offering free and paid consultations.  If Google does decide to enter the telehealth space, it could be a game changer for the telehealth industry. Telehealth startups such as Teladoc, Doctor on Demand, and VSee could face serious challenges competing against the reach of Google.