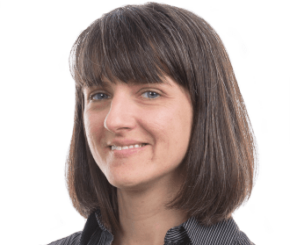 What is driving the high Pioneer ACOs dropout rate? Laura Beerman, Director at Decision Resources Group (DRG) explains the key drivers behind the trend.

Three years ago, CMS launched the Pioneer ACO program with 32 healthcare organizations designed to work in coordination with private payers by aligning provider incentives, which will improve quality and health outcomes for patients across the ACO, and achieve cost savings for Medicare, employers and patients. Today, only 19 providers remain in the program due to inconsistent results and financial losses of the high risk high reward of the Medicare Shared Savings Program(MSSP). Seven Pioneer ACOs failed to produce any savings last year and two ACOs abandoned the Medicare program altogether opting for less risky accountable care models. 
We at HIT Consultant spoke with Laura Beerman, Director at Decision Resources Group to find out why providers are quitting the Pioneer ACO program and why she believes ACOs have more control locally than at the federal level. She also believes providers have a lot more options putting giving them greater control with commercial payers.  Here's what she had to say: 
Q.
Why are hospitals quitting the Pioneer ACO program
They're losing money, they're unhappy with the program's design and benchmarks, and they have a lot more ACO control playing locally than federally. If you invest substantially in population health management, HIT, clinical integration – all building blocks for accountable care – you want and expect to see a pay-off, especially if those same investments are starting to reap rewards in commercial ACO contracts.
If you're a sophisticated provider adept at managing care with the rich data to back it up, the program's limitations may have started to wear: waiting for data from CMS, not knowing which patients have actually been attributed to your ACO and with no control over whether they opt out. It's tough to be an entrepreneur within a highly regulated system. Maybe expectations were too high, too soon.
We could also ask, why did providers sign up in the first place? The Pioneer program was and is a risky venture. In the Medicare Shared Savings Program, far fewer providers have signed up for the downside risk of Track 2. Providers knew the program had flaws going in. Integrated delivery networks like Geisinger and Intermountain that were already viewed as models for accountable care took a pass at a participating.
Q.
What key drivers and factors are contributing to this dropout?
From a programmatic side, providers cite benchmarks, calculation formulas and not enough allowances for their unique patient case mix. Another criticism is that providers in high-cost markets have inherently more opportunities to generate savings and earn incentives. Some providers may also generate savings but not enough to be rewarded.
Another key driver is that providers have a lot more options. In some markets they're in the driver's seat with commercial payers; that's not the case with CMS. More integrated delivery networks are forming their own health plans – some co-branded with commercial carriers, some targeting Medicare Advantage enrollees and some marketed directly to employers. If patients are enrolled in your plan and that plan is a narrow network with strong incentives for following health management programs, there's no better way to exercise control.
Q. 
What recommendations and/or best practices can be made to improve the ACO program?
It has to be win-win. CMS doesn't want a failure, and providers moving toward fee for value don't want to ignore an entire segment of their patient population.
The Pioneer program has saved money. A lot of money in the grand scheme? No. But we're still dealing with an ACO population that's less than 10% of the Medicare beneficiary pool.
Medicare ACOs have absolutely driven commercial ACO growth. They may be a rising tide that lifts all boats except their own. We're going to know a lot more about viability in the summer of 2015 when Pioneer year 3 results will likely be released alongside year 2 MSSP results from ACOs launched in 2013 and year 1 results from those launched in 2014.