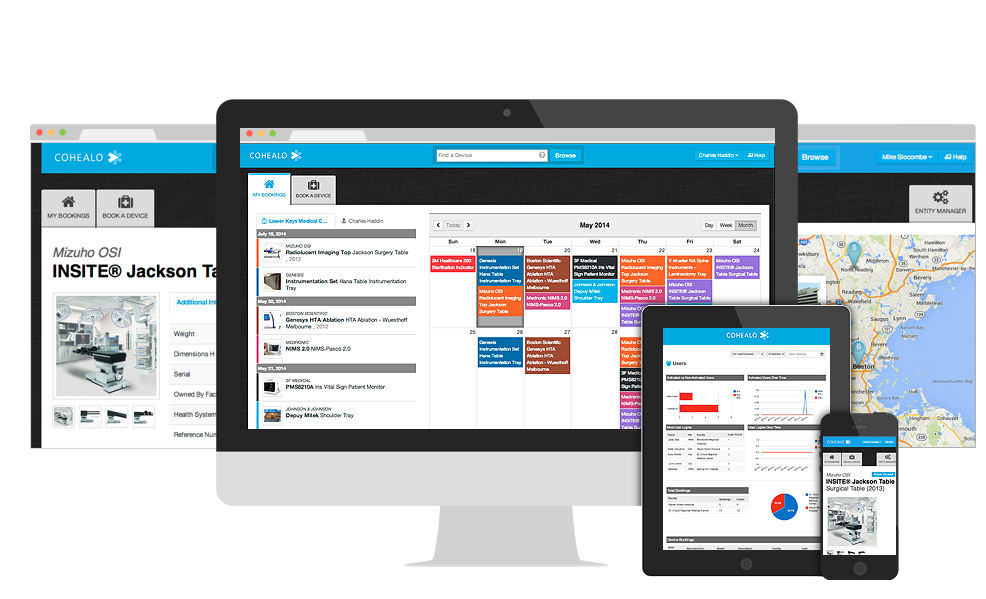 Cohealo Inc., provider of medical asset mobilization and real-time analytics for hospitals, today announced the company has completed a $9M Series A financing led by Romulus Capital and Krillion Ventures. Financing was composed of both equity and convertible-note financing and builds upon seed investment from Romulus Capital.Romulus is prominent investor in the digital health space whose portfolio investments include Aidin, Ginger.io, Fitocracy, and Docphin. The recent funding will be used to expand its engineering, sales executives, support staff, and continue development of the Cohealo Platform. 
Bringing Supply Chain to the 21st Century
The Cohealo Share Platform application is an internal marketplace for tracking medical equipment consumption and scheduling for healthcare providers. The central cloud-based scheduling platform opens up access for all locations across health systems enabling transparency and collaboration across all facilities. Every step across the supply chain is captured from transport to Biomedical Engineering's safety checks delivered in real-time. 
Prior to founding Cohealo, Mark Slaughter, Co-Founder & CEO spent four years selling minimally invasive robotic and laparoscopic surgical equipment. After realizing that most hospitals were either over-equipped or under-equipped, he saw the opportunity to maximize a hospital's medical equipment by networking it to be deployed across all of a healthcare system's facilities. In June 2011, Mark co-founded Cohealo with the mission of enabling providers to have the same type of pricing transparency that consumers get when buying products off of Amazon. 
"Since day one, we have seen an enormous amount of interest in our services. In addition to our work with current clients, whose footprints include hundreds of hospitals across dozens of states, we are in talks with many of the largest multi-state health systems in the US for late 2014 / early 2015 deployment. We are on track to dramatically grow the business over the next six months with the most respected and trusted names in healthcare. With the additional vote of confidence and connectivity from our investors, we are poised to continue transforming hospital workflow across the country," said Mark Slaughter, CEO and co-founder, Cohealo.
The company plans to expand its platform to over 300 hospitals in the next year and currently has several clients in Massachusetts, including Steward Healthcare. Additional partnerships are on the horizon in the coming months.