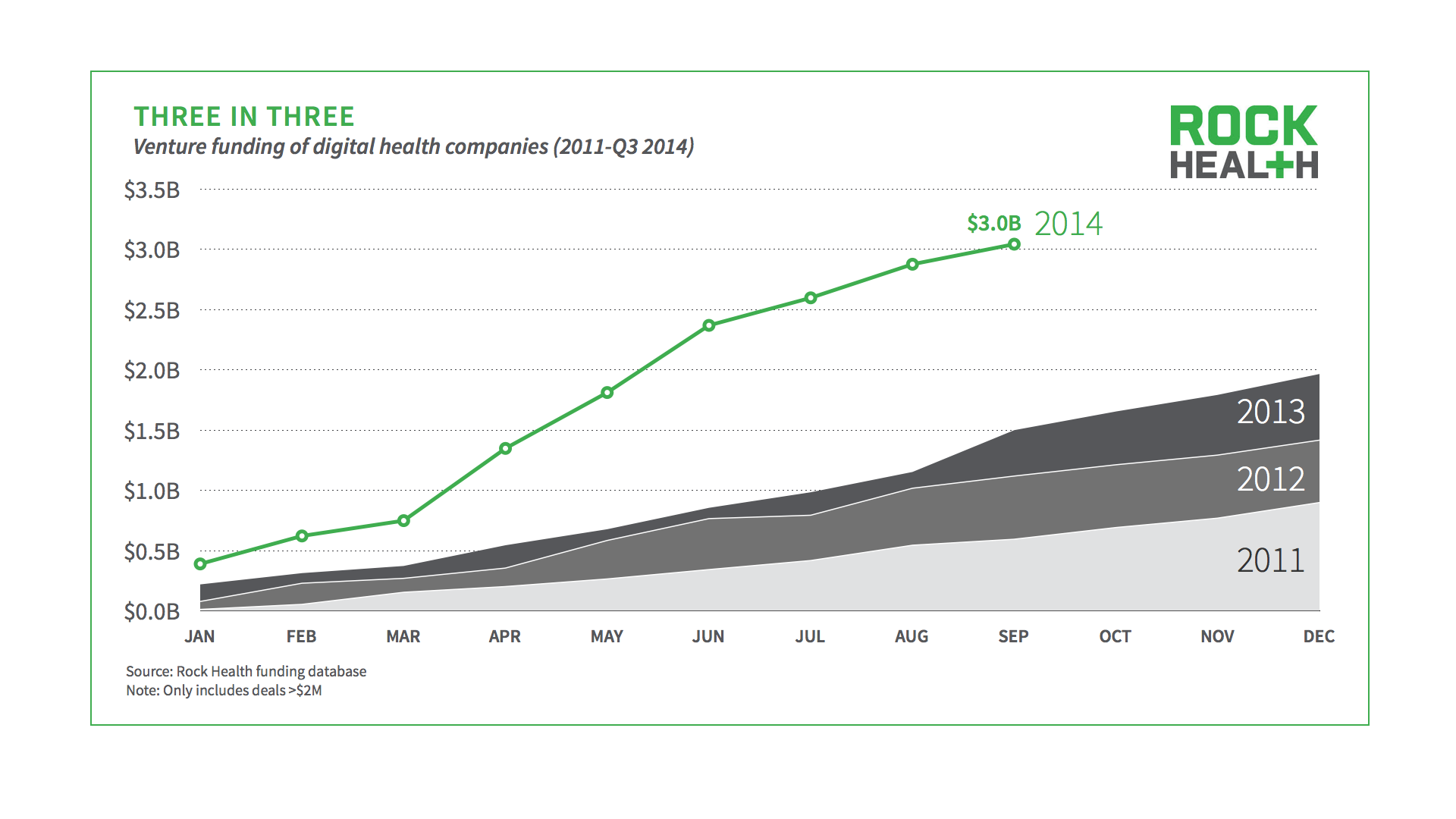 Digital health funding has officially surpassed the $3B mark in Q3 of 2014 representing over 100% year over year growth, according to report from Rock Health, a full service seed fund for digital health startups. The report found the average deal size for the year dropped $2.5M per deal to $13.1M since the mid-year mark. 
The largest funding deals in Q3 2014 include Proteus Digital Health ($52M), Teladoc ($50.3), and Chunyu ($50M). Analytics and big data startups raked in $381M leading the pack as the hottest category for digital health investments through Q3 followed by Digital Medical Devices ($280M) and Healthcare Consumer Engagement ($238M). While digital therapies category did not rank high in total dollars raised, the category was the overall leader for growth (32x).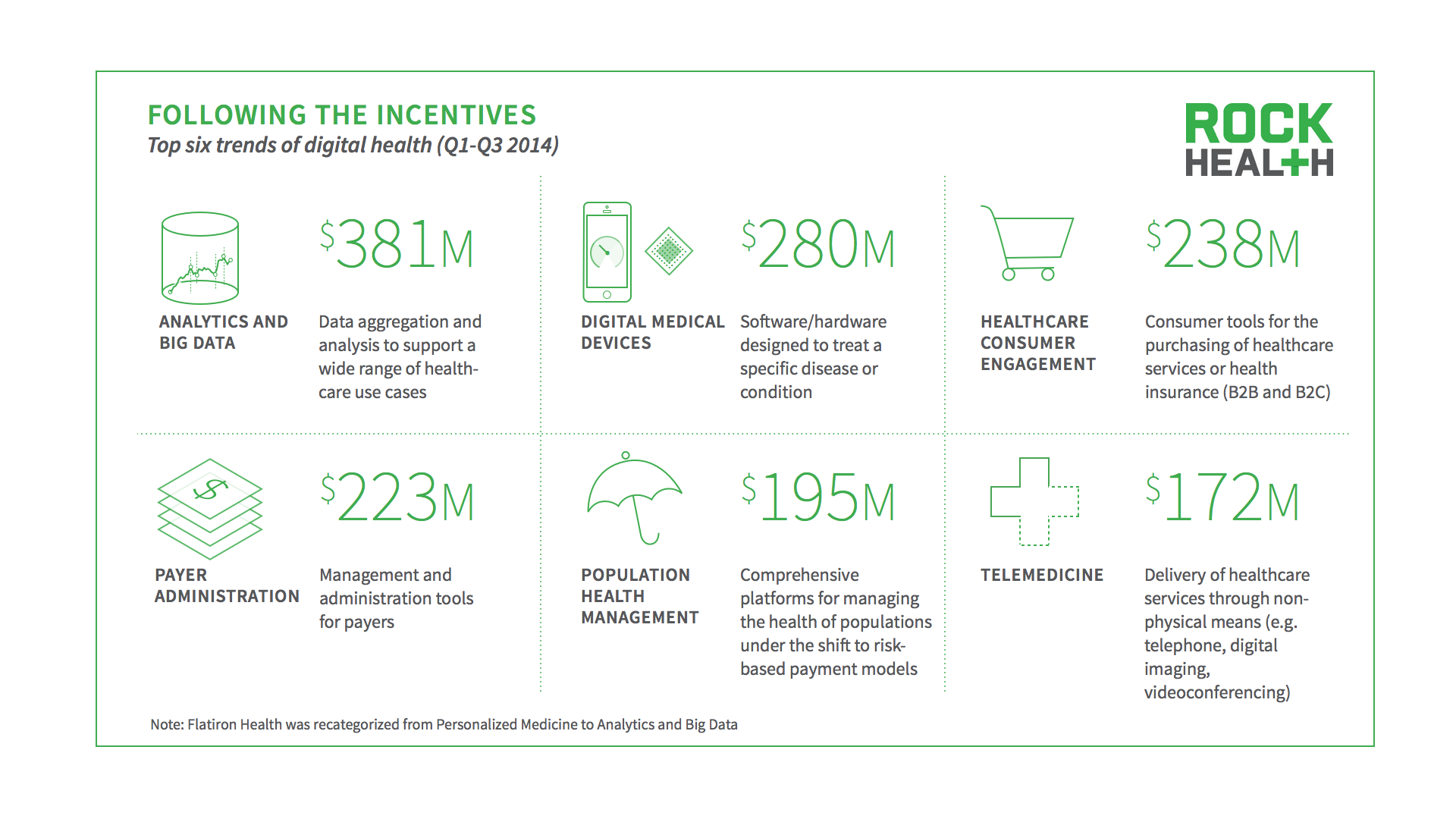 Little has changed from the mid year report with California digital health startups representing 37% of all funding year to date. New York and Massachusetts digital health startups  trails behind with 20% followed by Florida. 
M & A activity was especially active this quarter with 20 deals identified in the report. Deal highlights include:
– Cerner acquisition of Siemens for $1.3B in cash
– Cognizant has agreed to acquire Trizetto for $2.7B
– HCA acquired PatientKeeper to improve patient care and satisfaction
– Google acquired Rock Health portfolio company Lift Labs, maker of the "Smart Spoon."  
Want to take your digital health knowledge to the next level? Enroll in a unique and free 5-part email course.  You'll receive little-known, but vital insights, original research and analysis that's critical to your success. Click here to learn more and enroll.