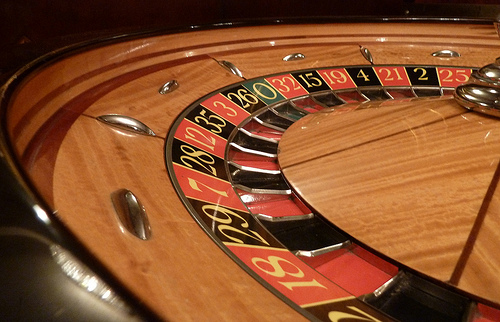 When it comes to digital health venture capital, firms are focusing on four areas where they expect significant growth activity to take place. 
The year 2014 has not just started out on a good note for the digital health and health IT market, but it seems to be all set to be the best year ever. The top 20 venture capital firms have been busy right from the start of the year investing in this arena and giving a massive boost to deal activity here. A CB Insights data report indicates that funding to the tune of $2.65 billion has come into this sector over the past four quarters. What is even more significant is that the highest quarterly funding amount came about in Q1 of this year. With investors deploying $1,108.6 million over the first three months of 2014, this quarter has witnessed a whopping 210% increase in funding when compared with the same period last year.
The key areas of interest for the top VC firms are easy to identify by simply following where their money has been directed. It appears that these firms are focusing on four specific areas where they expect significant growth activity to take place in the coming years- big data healthcare analytics, healthcare cost transparency, quantified self and real-time healthcare.
1. Big Data Healthcare Analytics
Predictive and prescriptive data solutions and analytics solutions in this area appear to be a favorite for venture capitalists judging from the funding that is flowing into this section of the digital health/ health IT niche. Figures indicate that funding may breach the $1 billion mark in 2014 with firms in this segment alone. In fact, start ups in this niche have garnered 161% more funding within the first half of this year than they did in all of 2013, clearly indicating that there has been a dramatic increase of interest in this segment. Comprehend Systems and Health Catalyst are two of the firms that have benefited from this focus.
2. Healthcare Cost Transparency
With consumers growing more and more aware, looking for greater ease in accessing insurance and demanding simpler billing processes, VC's seem to believe that companies that offer price transparency solutions should have a successful streak in the coming years. The main areas of interest here seem to be companies that offer solutions for insurance transparency for individuals, employees and businesses, price transparency for healthcare firms and price transparency with prescription drugs for end users. Start- ups in this niche have received approximately $400 million through just short of 50 deals since 2010 with long standing firms getting preference from VCs. Firms in this niche that have received funding recently include Pokitdok and GetInsured.
3. Quantified Self
The latest trend in self assessment, Quantified Self is a popular activity that has been adopted by innumerable people across the world. Companies that offer devices and tools that allow individuals to track various health/ body parameters are bound to gain from this prevalence of quantified self tracking. Many of these companies are part of the wearable monitoring devices space which means they could be tech start- ups. MyFitnessPal and Pebble are businesses in this space that have received funding from VCs thanks to the growing popularity of the quantified self concept.
4 . Real-Time Healthcare
Access to health care service on demand is another key area where consumer demand is driving innovations and advancements and this has not gone unnoticed by venture capitalists. Businesses that develop tools and platforms to connect individuals with health care practitioners for treatment, education or consultation are viewed as having great potential for growth and expansion. In fact, tele-health has been one area where investments have been steadily on the rise over the past few years and this trend has not waned even now. Companies like Doctor on Demand, TalkSpace and Health Tap have found it relatively easy to find funding from VCs thanks to this increasing interest in the field.
Conclusion
When it comes to the digital health/ health IT sector, continuous changes and innovations are the norm. In such an environment, it can be a huge challenge to spot those companies/ key business areas that truly have the right potential for growth. However, venture capitalist firms have made it easy to identify the future growth areas by focusing their investments in those businesses/ fields where their extensive research has indicated immense untapped potential for expansion. Apart from giving an indication of which sectors can be expected to expand in the coming years, this focus also highlights exactly where innovative thought processes, tech advancements and successful business models can be found.
Image credit: Zdenko Zivkovic via cc 
Want to take your digital health knowledge to the next level? Enroll in a unique and free 5-part email course.  You'll receive little-known, but vital insights, original research and analysis that's critical to your success. Click here to learn more and enroll.