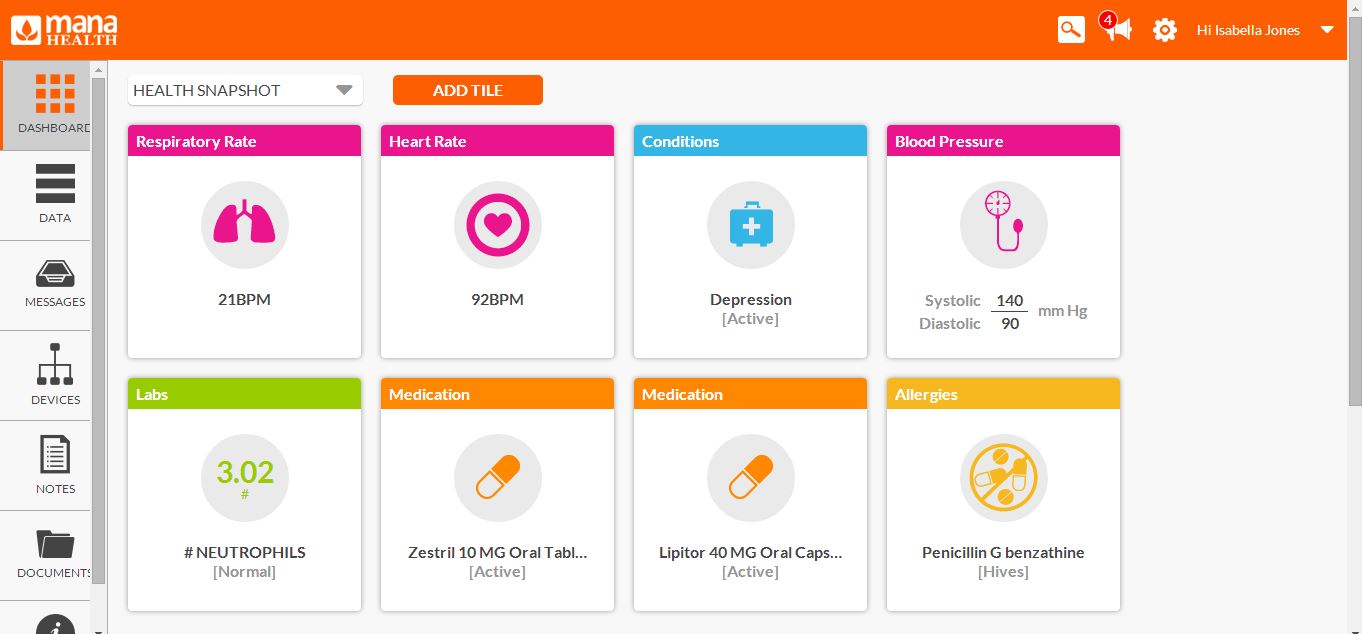 Mana Health, a healthcare technology company, announced today that its award-winning patient portal, Patient Gateway, version 1.0.0, has achieved ONC HIT 2014 Edition Modular EHR certification. Eligible healthcare organizations (HCOs) participating in Stage 2 meaningful use achievement can use the Patient Gateway to demonstrate that they have met the Patient Electronic Access objective and qualify for incentive payments under the American Recovery and Reinvestment Act (ARRA).
"This certification enables an eligible HCO or provider to meet the patient engagement requirements for Stage 2 by allowing their patients online access to their personal health data and to view, download and transmit personal health information to care providers," said Chris Bradley, CEO of Mana Health. "We've developed the portal specifically to meet the data sharing needs of patients and providers now and in the future, and to close the gap that separates them."
With its focus on meeting the industry's growing need for secure data management and patient engagement, Mana Health has also announced major enhancements to its Patient Gateway. This includes the capability for single patient portal integration with multiple personal health devices such as FitBit, Jawbone and Apple and Android phones, so that this data may be combined with clinical data from an existing EHR. A Mana Health native mobile app (available in Q4) will also integrate captured activity data from Apple phones via HealthKit.
"The patient engagement requirements in Stage 2 of meaningful use are designed to enable consumers to play a critical role in improving both their own health and the healthcare system," said Lygeia Riccardi, who recently served as Director for the Office of Consumer eHealth within the Office of the National Coordinator for Health IT. "I'm proud to see an increasing number of innovative companies leading the charge to create products that maximize patient engagement that meet and exceed these standards." 
"Device integration and the ability to provide a vendor-agnostic platform is becoming key to the success of patient engagement and data accessibility – which is exactly what we've done with the Patient Gateway," said Raj Amin, co-founder and executive chairman, Mana Health. "Whether it's Apple, Samsung, Android or others, it's about making the data available in the right context to enable new insights that improve the quality of care."
The Patient Gateway features a user-friendly meaningful use report creator for providers and hospital administrators, allowing them to quickly track their qualification status. A message center allows for the secure transmission of messages and requests to/from providers and the ability to enter and share data not found in the provider's record, which helps facilitate proactive patient engagement and patient/provider care coordination that extends well beyond the basic requirements of meaningful use.