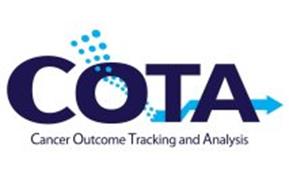 Big data cancer platform COTA closes $3.7M of planned $7M Series A funding round to make value-based cancer care delivery and reimbursement a reality. 
The promise of value-based care and big data insights in healthcare are undeniable. But few have found a way to integrate it in a real-life setting and obtain the consensus of payers, providers, patients, technology partners etc. COTA, which today closed $3.7M in Series A funding from Horizon Healthcare Services, Inc. , is changing that status quo by bringing big data to life in a fee-for-value world. With the endorsements of a both payer and provider, the oncologist-built technology is the first big data platform designed specifically for value-based reimbursement models. COTA delivers real-time clinical data and cost analysis for cancer care, enabling truly personalized care for every cancer patient in the country.
Built with the contributions of over 100 practicing oncologists as well as national leaders in cancer biostatistics and healthcare reimbursement, COTA enables physicians to group patient characteristics with much greater specificity so the appropriate care can be delivered to each and every patient. In addition, industry stakeholders are now able to gain a new level of insight and benefit from better decision-making, which helps eliminate unnecessary treatment and better target therapies for more personalized, value-driven care.
"We're thrilled to introduce the first big data platform to make value-based care a reality," said Andrew Pecora, MD, Executive Chairman and Founder of COTA. "The support of our investors will allow COTA to provide doctors with access to real-time clinical and financial data, helping oncologists improve patient care while appropriately managing costs. We look forward to growing COTA and partnering with healthcare industry leading experts."
As part of COTA's latest capital infusion, Dr. Glenn D. Pomerantz, JD, Vice President and Chief Medical Officer of Horizon Healthcare Services, Inc., Joseph Davi, CEO of Med-Metrix and Dr. William T. DeRosa of the Regional Cancer Care Associates (RCCA) were named to the company's board of directors. A second appointee from Horizon who will be named at a later date will also join COTA's board. Current board members include Dr. Pecora, Dr. John Crowley, John Hervey, Dr. Stuart Goldberg, Dr. Andre Goy, Dr. Ed Licitra and Dr. David Siegel. Previously, COTA received a seed round of funding from private sources and RCCA, one of the largest oncology groups in the country with over 100 oncologists.