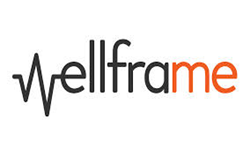 Wellframe, a Boston-based company that combines mobile technology and artificial intelligence to amplify caring clinical relationships by engaging patients in personalized care plans, announced today that the organization has closed on $8.5 million in financing, led by DFJ, with participation from Formation 8, Waterline Ventures and Queensbridge Venture Partners. 
Company Overview
Wellframe's solutions focuses on enabling healthcare stakeholders to amplify and extend caring relationships through the use of mobile technologies, utilizing artificial intelligence and machine learning to maximize patient engagement. The company has achieved over 90% sustained daily engagement among 40 to 80 year old patients with complex chronic diseases. 
Wellframe recently closed a $1.5 seed round earlier in 2014 with investments from leading entrepreneurs and investors, including, athenahealth CEO, Jonathan Bush, and a personal investment from DFJ Founder Tim Draper. Since that time, Wellframe has extensively grown its team and radically expanded the breadth of care plans offered through its mobile platform, including mental health, diabetes, transplant medicine and a number of others. 
"We're working with forward-thinking organizations committed to extending the reach of care management resources to improve patient care," said Jacob Sattelmair, Wellframe CEO and Co-Founder. "We don't believe that technology is a replacement for human care. Instead, we're bringing together world-class engineers, data scientists and clinicians to deliver a solution that enables our partners to provide a more effective and scalable service that optimizes patient adherence to holistic care plans."
The company has completed several successful clinical trials with top-tier academic medical centers and plans to announce a number of commercial partnerships in the coming months.