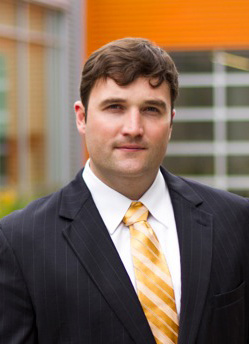 It only takes an imagination to create an idea. But to bring an idea to life, it takes much more, especially in healthcare. That's where Bobby Grajewski comes in.
As the president of Edison Nation Medical, a healthcare product and medical device incubator, Grajewski is dedicated to seeing a good idea get a fair shake in the healthcare space. He understands the road blocks and red tape that innovators face; he himself is an entrepreneur and co-founder of two online companies.
That perspective, along with his experience in venture capital and private equity, has made Grajewski a valuable resource when it comes to bringing ambitious healthcare innovations to life, helping those with big dreams deal with the realities that comes with following them. We at HIT Consultant sat down with Grajewski to learn more about Edison National Medical and to discuss where he thinks healthcare innovation is headed and what, if anything, stands in its way.
Given your various experience in entrepreneurship and corporate development, what inspired you to turn to healthcare and develop Edison Nation Medical? How did this idea come about?
What attracted me to Edison Nation Medical was its mission of finding innovative healthcare device inventions that improved care while breaking down the traditional barriers that inhibited those in the healthcare field from getting their ideas and innovations to market. Coming from a background in private equity and venture capital, Edison Nation Medical, in my eyes, has a unique approach that is unlike any other innovation vehicle in the industry.
Most private equity, venture capital, and/or accelerator/incubator models require the entrepreneur to have 1) a previous track record of success, 2) a company and management team already in existence, 3) capital on hand, and 4) a strong healthcare access. Edison Nation Medical does not. If your healthcare innovation has value, Edison Nation Medical will find a way to unlock it and commercialize it, no matter its stage or level of development. We then share the royalties that we receive with the inventor.
In terms of our history, Edison Nation Medical is the result of a collaboration of Edison Nation, our sister company and a successful consumer product developer, and Carolinas HealthCare System, one of the nation's largest healthcare systems. Both organizations recognized the value of innovation in healthcare and combined resources in order to provide a clear pathway for anyone—doctor, nurse, technician, patient and caregiver—to bring a new healthcare idea to life without the traditional barriers to entry. We opened our doors in July 2012.
Can you give us some examples of some the most innovative products or technologies Edison Nation Medical has helped bring to the market? I have heard about the Go gown and some other medical device innovations. Anything particularly HIT-centric in the works?
The Go Gown is a fantastic example of the value that Edison Nation Medical delivers. This modified isolation gown was invented by a practicing nurse, who saw the need to reduce hospital acquired infections (HAI's) in her working environment. After making initial investments in patents and prototypes, the inventor soon realized that to get a innovation to successfully to market within healthcare takes an exceptional amount of capital, time, and access. Edison Nation Medical was the ideal partner to help get her invention idea over the finish line.
We took the inventor's existing prototypes, further improved upon them and completed an in-depth market analysis, and then presented the idea to our healthcare partner, Carolinas Healthcare System, for adoption. In addition, Edison Nation Medical was able to secure a licensing and manufacturing agreement with Medline Industries, the leader in the isolation gown category.
In terms of HIT-centric products, we are always open to receiving and evaluating ideas that improve care and lower cost. We have numerous innovation ideas in the works today ranging from highly clinical, acute care devices to over-the-counter consumer healthcare products, but we always looking for new ideas. I would recommend any inventor to submit their HIT-centric device innovation to www.EdisonNationMedical.com for in depth review and potential commercialization.
You have been a strong voice calling for the need to continue to innovate in an unsteady environment that is healthcare right now. In your estimation, are you not seeing enough innovation and entrepreneurship? Because from my perspective in the HIT world, there is an abundance of development thanks to the proliferation of mobile devices. What's your perspective? Why is now the time for an open innovative environment in healthcare?
In the last 5 years we have seen a huge growth in healthcare innovation driven by the advances in technology – namely big data analytics, cloud software, and mobile devices – and a revived focus by the government to fix the issues affecting our healthcare system. These advances have subsequently brought significant attention on these issues by the media general public which has led to more entrepreneurship.
No one is better positioned to identify ways for improving care than patients living with an illness and the practitioners and caregivers who care for them. And yet, historically, physicians, nurses, patients, and other individual inventors have been excluded from the healthcare innovation process due to lack of money, time, product development expertise and/or healthcare connections. And thus often their ideas have failed to materialize. Edison Nation Medical breaks down these barriers by using best practices of open innovation to aggregate, validate, determine efficacy, build proof of concept, develop and commercialize truly disruptive ideas that come to us from individual and organizations around the globe. We empower each individual to participate in shaping his or her own healthcare. 
So how does the process with Edison Nation Medical work? If I am an entrepreneur, why should I take my ideas to your company instead of trying to find the seed funding, development team or marketing concepts on my own?
Edison Nation Medical has turned the product innovation process around 180 degrees. Through our open innovation model and our ability to break down the traditional barriers that stifle great ideas, we empower anyone on the planet to bring a great healthcare idea to life and effect change. What was historically the domain of a relatively small group of researchers and innovators housed within corporate R&D departments is now open and available to literally billions of people.
Any person who believes they have a great idea for improving healthcare can submit that idea to us via our confidential online portal at www.EdisonNationMedical.com Every idea goes through our in-depth intellectual property, engineering, medical efficacy, and commercialization review. If the innovation passes all of our criteria, we will work to commercialize the idea via a licensing agreement or by starting a company around the idea.
Our business is grounded in first and foremost in trust, transparency and collaboration. Through Edison Nation and Edison Nation Medical, we have over 12 years of success in successfully commercializing consumer and healthcare product ideas that have led to ~$200M in sales. Moreover, our CEO and Founder, Louis Foreman, is the first two-term Chairman of the Patent Public Advisory Committee (PPAC) established by Congress and we have deep relationships with the US Patent & Trademark Office, all of which brings an exceptional degree of credibility and intellectual property expertise. With Edison Nation Medical, every inventor is in safe and trusted hands.
Edison Nation Medical is the perfect choice for the inventor who has a valuable innovation but lacks the desire or ability to try to get their idea commercialized. We ultimately have the capital, track record, know-how, and healthcare access to maximize the possible success of a quality healthcare innovation. 
There may be a hesitation from some in healthcare because as the criteria of the Affordable Healthcare Act and the HITECH Act now come into play, perhaps some of the technology being developed may be obsolete in a few years. Take low level EMRs or EHRs for example on the HIT side. What would you say to that entrepreneur who is afraid of such a reality?
I would tell them to find a partner who can provide them the voice of the customer feedback and healthcare access that they need to further improve their product and get it tested and adopted into the marketplace as quickly as possible. Through our partnership with Carolinas HealthCare System, the second largest public healthcare system in the United States, Edison Nation Medical can provide this access to any entrepreneur. Due to the stickiness of healthcare purchasing, this will be incredibly valuable as I feel that in the HIT industry in the near future there will be a 'winner takes all' reality; with this winner being determined by the quality of one's technology and how quickly it is adopted.
Continue reading…