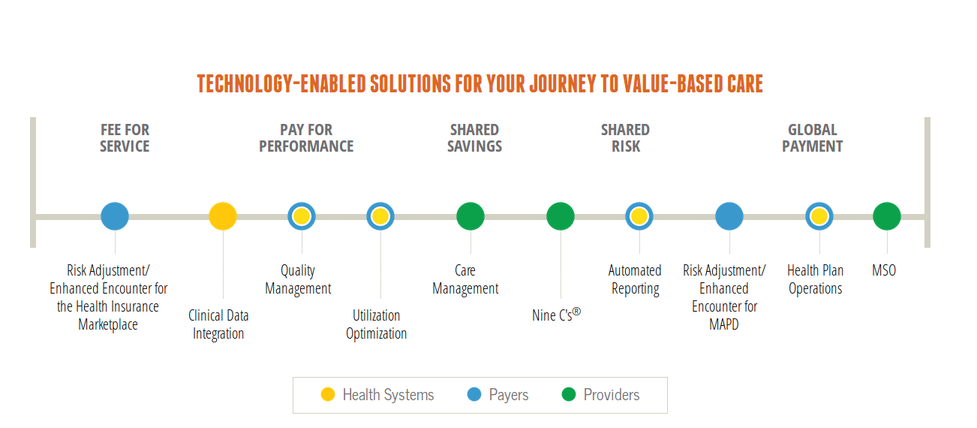 Lumeris, a provider of population health management solutions, today announced that it has secured approximately $71 million in financing. The private-funding round includes capital from new and existing investors. Allen & Company LLC served as financial advisors.
The financing will be used to further strengthen Lumeris' position as a leader in population health management. It will also fuel the company's expansion from eight to 20 U.S. markets for its value-based care solutions, which help health systems, payers and providers successfully make the transition from fee-for-service to new shared-risk models for clinical and financial outcomes. The company has signed partnerships with some of the leading healthcare organizations reaching more than 14 million consumers with hopes to reach more than 50 million consumers by the end of 2015 with its market expansion. 
"It is all about helping our partners achieve remarkably improved clinical and financial outcomes for the populations they serve. Lumeris is excited to be leading this business and care-delivery transformation, and was among the first to address the quality and cost of care challenges providers face managing both clinical and financial risk," said W. Michael Long, chairman and chief executive officer of EGHC and Lumeris. 
Technology-Enabled Solutions for Value-Based Care
Lumeris believes that the core competencies of successful, value-based business and care-delivery models include:
– operations
– technology
– consulting services.
The company offers all of three of there core competencies to help organizations accomplish the goals of the Triple Aim Plus One: better health outcomes, lower costs and improved patient plus physician satisfaction.