The Affordable Care Act (ACA) has changed the healthcare landscape entirely, with an influx of newly-insured patients entering the healthcare system—in some cases for the very first time.
Earlier this year, more than 1000 individuals on Practice Fusion's free, web-based electronic health record (EHR) platform replied to a survey exploring the impact of this reform, mainly on small, independent practices.
This month, Practice Fusion re-issued that survey to our user community of medical professionals to provide a snapshot of how the Affordable Care Act was affecting those replying at two points in time, February 28 and June 11, 2014.
Key findings of this follow-up survey include: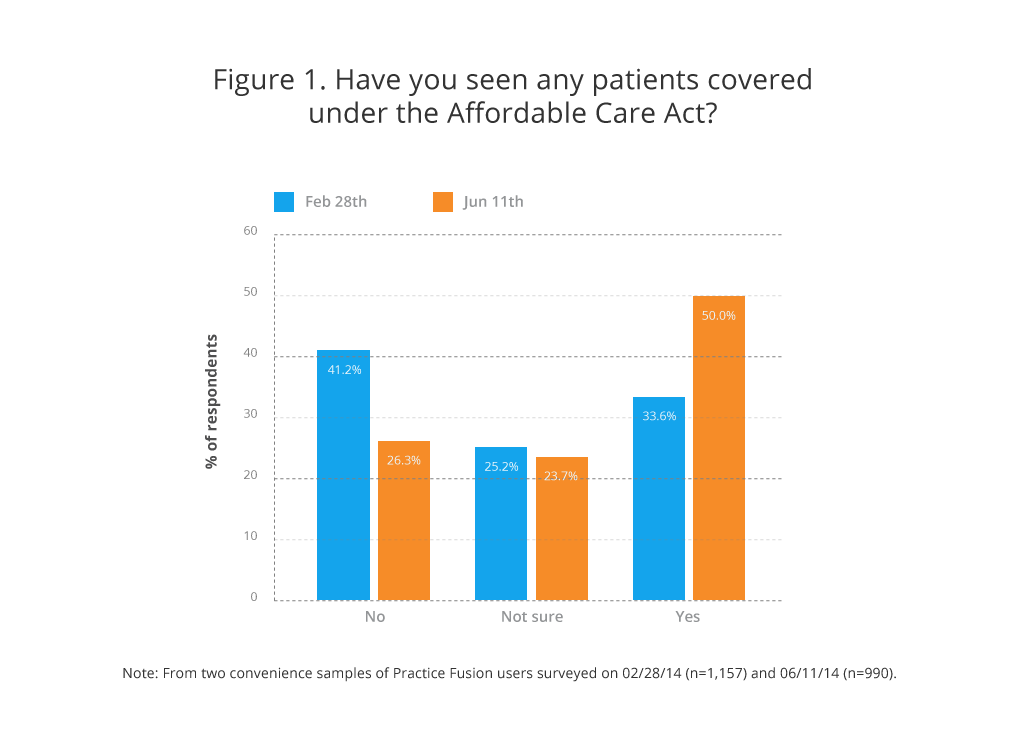 50% of respondents from the June survey report having seen any patients under the ACA, compared to 16.4% of the February survey.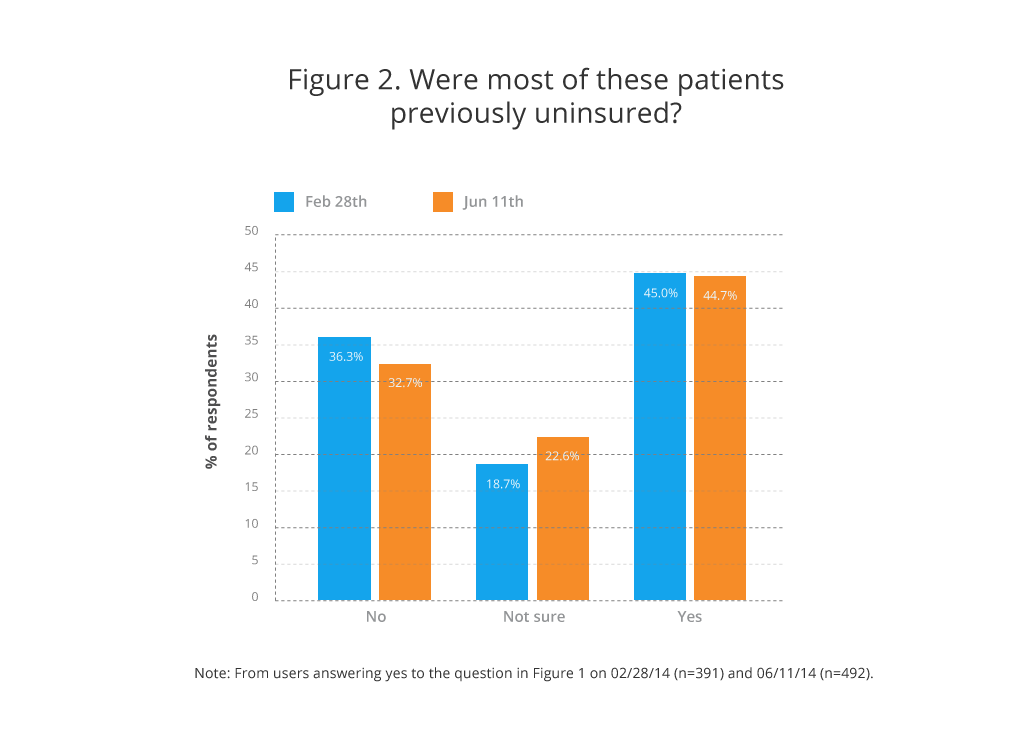 The percentage of those polled who reported seeing any patients covered under the ACA was higher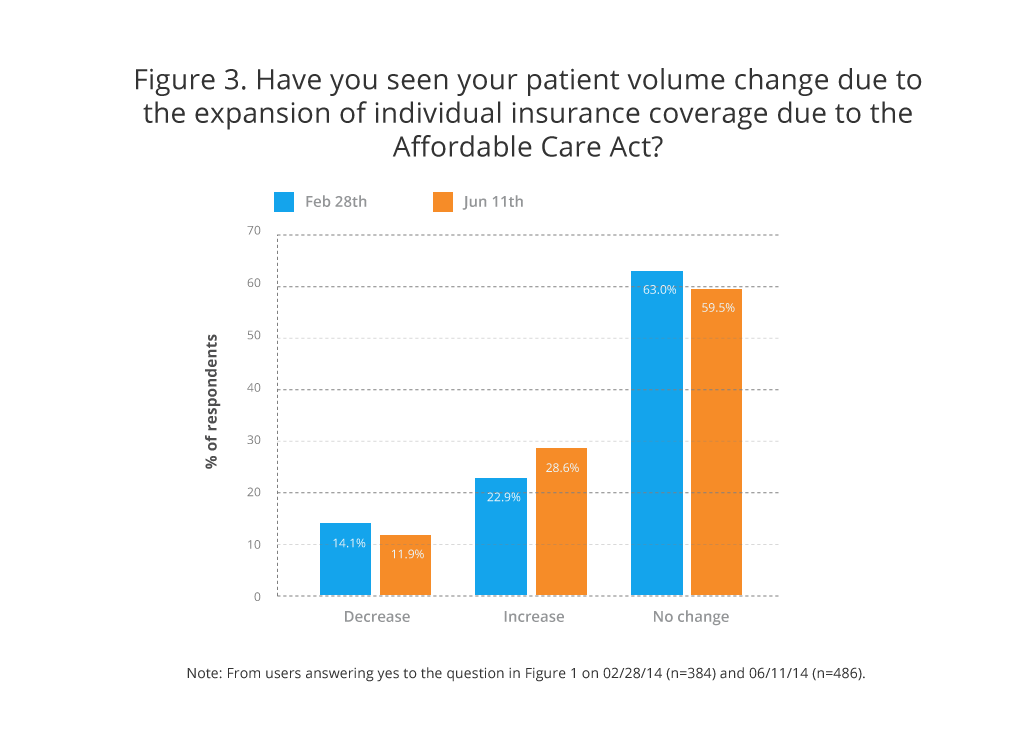 Across all regions of the country in June, with northeast ranking highest (55%) and the south lowest (47.2%)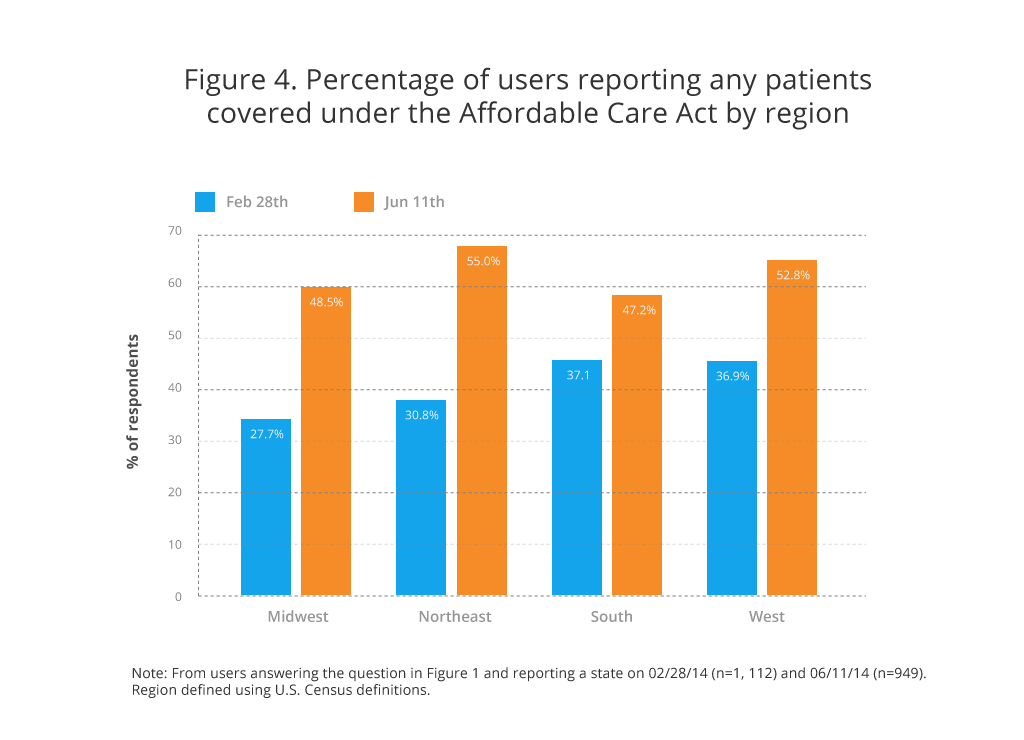 A similar proportion of respondents in February (63%) and June (59.5%), reported no change in their patient volume