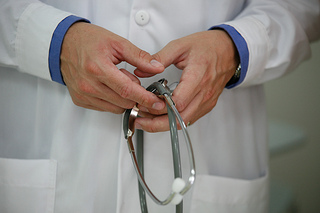 The global practice management market is poised to grow at a high single-digit CAGR from 2013-2018 to reach $247.1 million by 2018, according to MarketsandMarkets.
The factors propelling the growth of the practice management system market include growing need to integrate healthcare systems, firm government support and increase in patient awareness and better healthcare. On the other hand, the factors restraining the growth of the market include high operational cost and lack of trained IT professionals. The growing interest towards patient-centric care approach, cloud-based PM models along with the emerging markets in Australia, new- Zealand, India, China, and Middle-East present huge opportunities for growth.
The practice management (PM) system market is segmented into products, components, delivery mode, and end-users. The practice management system component market is further segmented into services and software. The services segment accounted for the largest share of the PM component market in 2013 and is estimated to witness higher growth in the next five years. Based on products, the PM system market is divided into integrated and standalone solutions. The integrated PM segment is expected to grow at a decent growth rate owing to government mandates for integration of electronic health records (EHR) with PM system and meaningful use incentive program.
On the basis of delivery mode, the Practice Management System Market is categorized into three segments namely, on-premises, web-based, and cloud-based. The web-based segment commanded the largest share of 68.4% of the practice management system market in 2013 while the cloud-based model will exhibit the highest growth due to low operational cost and greater data accessibility and flexibility. The practice management system market, by end-user is segmented into physicians, pharmacists, and diagnostic labs. The physician segment accounted for the largest as well as the fastest growing segment of the market in 2013.
North America is the largest revenue generator for Practice Management System Market, followed by Europe. Both the markets are estimated to register single-digit growth rates for the next five years. Asia projects robust growth outlook during the analysis period owing to the urbanization, huge investment opportunities in these immature markets, and the developing healthcare IT infrastructure in these regions. The future growth of the practice management system market will be mainly driven by countries such as China, India, Australia, New Zealand and countries in the Middle East.
The major players operating in the practice management system market are:
– Allscripts Healthcare Solutions, Inc.
– athenahealth, Inc.
– Cerner Corporation
– Epic Systems
– GE Healthcare
– Greenway Medical
– MEDITECH
– McKesson Corporation
– NextGen Healthcare Information System LLC
 For more information visit http://www.marketsandmarkets.com/Market-Reports/medical-practice-management-software-market-886.html
Image credit: Alex E. Proimos via cc