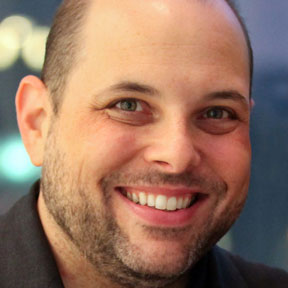 Matthew Zachary, patient activist and founder and CEO of Stupid Cancer says digital health innovators must seek and incorporate patient input to succeed.
In May 2014, my firm, Enspektos, LLC held a unique 3-day all-Web conference, digihealth pulse Virtual 2014 (DHPV 2014).  During the event, more than 25 innovators, entrepreneurs, patients and others came together to provide useful and actionable insights, data and advice to health executives who attended the conference.  DHPV 2014 was unique, in part, because it was a fully virtual event, meaning that participants could attend sessions from wherever they were in the world on their schedule.  Another, and more important feature of DHPV 2014 was that we sought and highlighted a number of patients during the event so they could share their wisdom with attendees.
One of the patient speakers featured during the event was Matthew Zachary, CEO and founder of the non-profit Stupid Cancer. For nearly a decade, Stupid Cancer has focused on an important, but previously ignored, segment of cancer patients and survivors: young adults.  Cancer was — and in certain circles continues — to be considered a disease that primarily strikes older people. However, youth including teenagers, are regularly diagnosed with cancer each year.  Unfortunately, they often don't receive the support and attention they need.  Stupid Cancer was founded to fill this void.
In addition to leading Stupid Cancer, Zachary has a rich history of advising companies like Google (during its Google Health days), large health organizations and others about technology.  He also has developed digital health tools, including a new mobile health application, Instapeer, designed to provide young cancer patients with a means of connecting quickly and privately with others coping with cancer.  Given this rich experience with digital health and his status as a cancer survivor, Zachary is in an ideal position to provide much-needed advice to innovators seeking to develop tools and technologies that will help patients better manage and understand their health.
In an effort to achieve DHPV 2014's primary mission, which is to unleash the digital health innovation virus, we are producing a series of short videos featuring commentary and wisdom shared by speakers during the event.  The first installment of this video series, DHPV 2014 Shorts, features Zachary sharing his unique and uncensored thoughts about why so many digital health tools have been unsuccessful and what innovators should do about it. Hint: think less about technology and more about the end-user.  Click the image below to watch this video.